Inside/Out Prison Exchange Program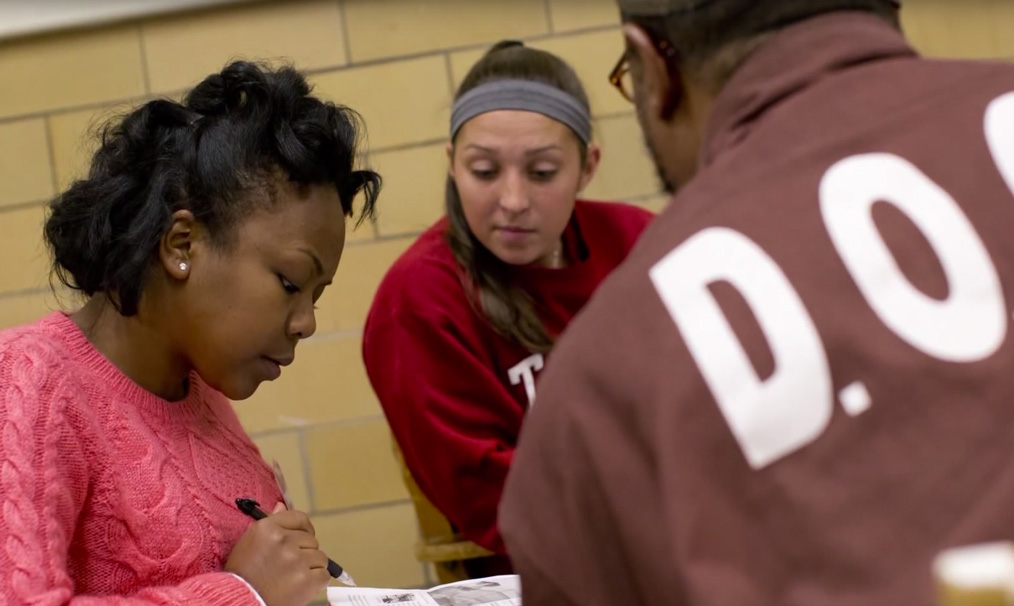 Name:
Inside/Out Prison Exchange Program
About Us:
Inside-Out creates a dynamic partnership between institutions of higher learning and correctional systems in order to deepen the conversation about and transform our approaches to understanding crime, justice, freedom, inequality, and other issues of social concern.
Inside-Out brings college students together with incarcerated men and women to study as peers in a seminar behind prison walls. The core of the Inside-Out Program is a semester-long academic course, meeting once a week, through which 15 to 18 "outside" (i.e.: undergraduate) students and the same number of "inside" (i.e.: incarcerated) students attend class together inside prison. All participants read a variety of texts and write several papers; during class sessions, students discuss issues in small and large groups. In the final month of the class, students work together on a class project.
Our Work with SOI:
Students from DePaul University collaborated with students at Statesville Penitentiary to curate the Illinois chapter of States of Incarceration. "Inside" and "Outside" students asked each other "What do you want your legacy to be", and responded with research, personal reflections, and artwork.
Get Involved:
Suite 331, MB 66-10,
1810 Liacouras Walk,
Temple University,
Philadelphia, PA 19122
Phone: 215-204-5163
Email: insideout@temple.edu