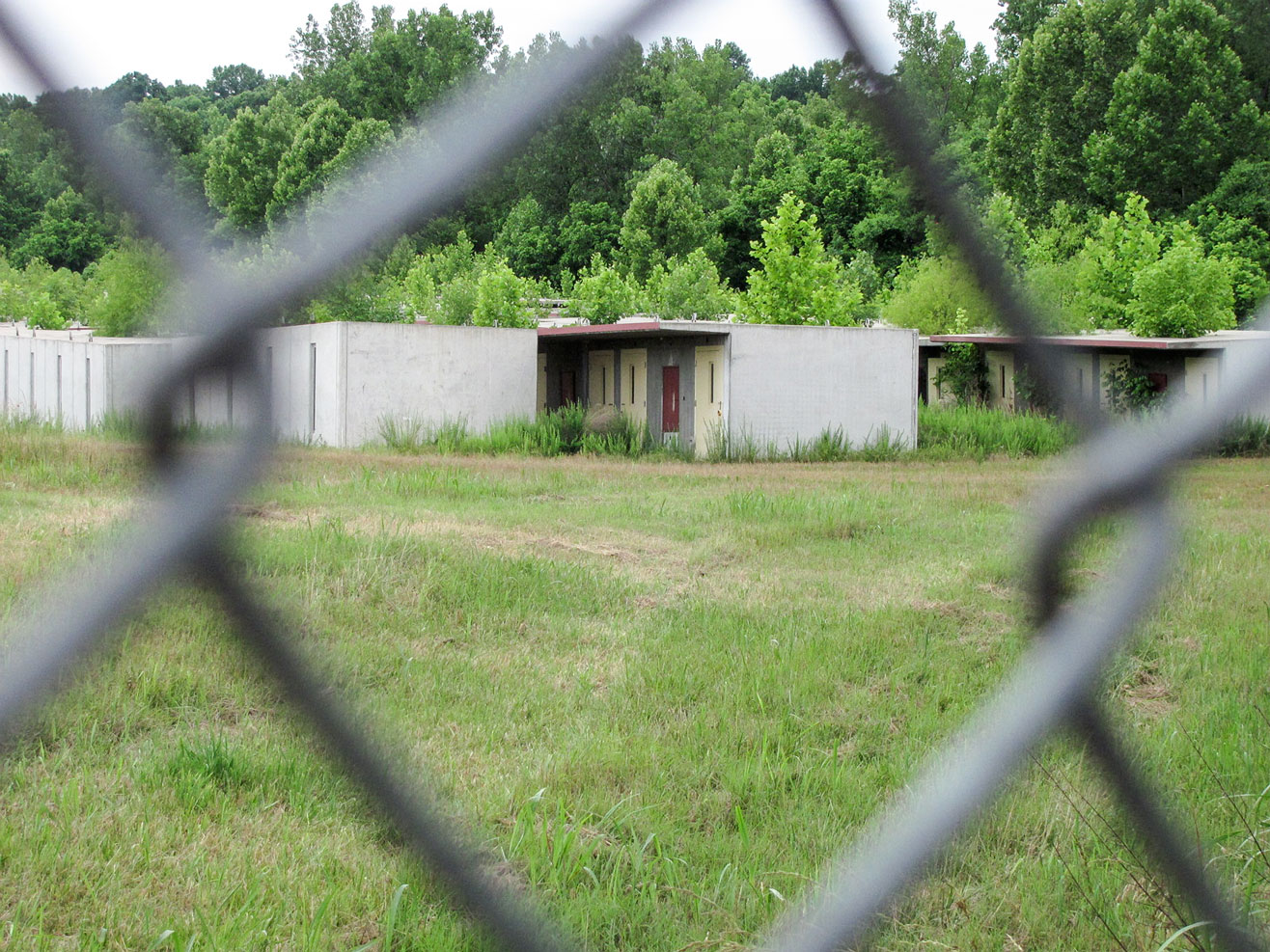 In the summer of 2008, CCA contracted with Rotondo Weirich and Irving Materials to build over 1,000 prison cells at the edge of the PowerCom site. Rotondo Weirich is a multinational corporation that produces modular units for prisons, and for student housing, senior citizens complexes, military barracks, and even villas for government employees in Southern Iraq.1
The cells of the Trousdale Turner Correctional Center began as rebar cages: a literal instantiation of geographer Ruth Gilmore's characterization of the Prison Industrial Complex as an "archipelago of concrete and steel cages."2 These cages were then encased in concrete and installed with steel doors, narrow windows, concrete furniture, and plumbing.
But in November 2008, as the global recession deepened, CCA decided to halt construction of the facility, leaving the economic prospects of Trousdale County dangling in midair once again. The pre-fabricated cells sat empty for six years, ravaged by weather and vegetation, until construction resumed in October 2014.
1 Rotondo Weirich website, accessed Dec. 5, 2015, http://www.rotondoweirich.com/.
2 Gilmore, Ruth Wilson. Golden Gulag: Prisons, Surplus, Crisis, and Opposition in Globalizing California (Berkeley: University of California Press, 1997), 4.