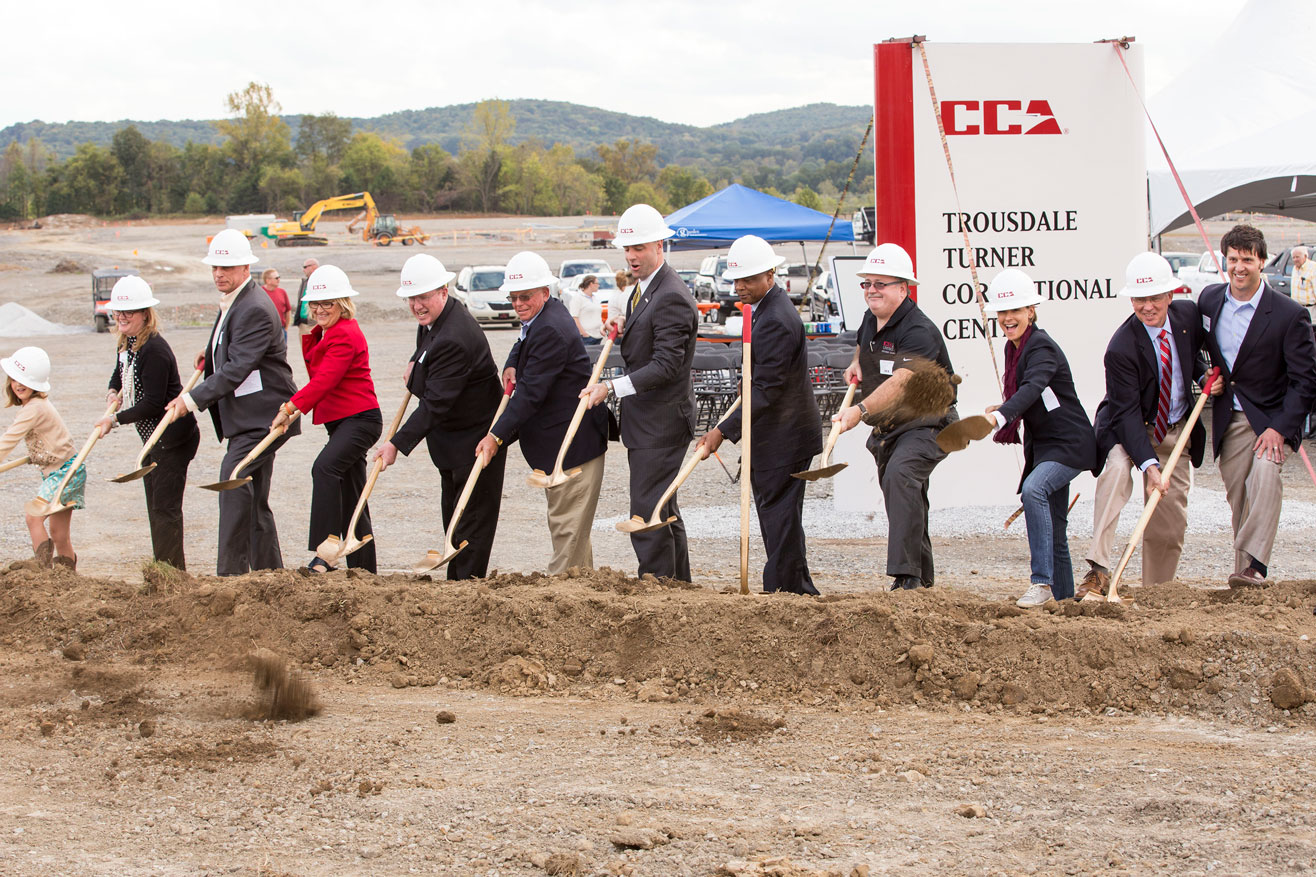 "If you've swallowed a nuclear plant, a prison's real simple to swallow."1 This is how Carroll Carman, the mayor of Trousdale County, explained the sale of 107 acres at the heart of PowerCom to Corrections Corporation of America (CCA) for the construction of the Trousdale Turner Correctional Center. At a groundbreaking ceremony for the prison on October 3, 2014, Mayor Carman exclaimed, "I'm like a kid in a candy store."2 The mayor expects about $1.75 million in taxes for the county every year.
The project has not been without critics. County Attorney Betty Lou Taylor explained, "I have heard a lot of talk about people saying, 'Surely we could get something better than a prison?' There is nothing around here right now…so we had to go broader."3
Commissioner John Oliver of District 2 points out what may be the clearest endorsement of the facility. "(CCA) can go two miles down the road to Smith County. You will still live next to a prison, but we won't get a dime of it."4 Oliver sees this decision as the culmination of past political promises. "Every time we have an election for commissioners, they always run on the platform that they are going to bring growth to Trousdale County. All we have basically done is lose jobs and industries. This is finally a good opportunity for us."
1 Carroll Carman, telephone conversation with author, Nov. 5, 2015.
2 Charlotte Higgins, "Breaking Ground, Building Relationships," CCA website, Nov. 12, 2014, accessed Nov. 5, 2015, http://www.cca.com/insidecca/breaking-ground-building-relationships.
3 Marie Corhern, "Commissioners Sign Contract with CCA," Hartsville Vidette, May 2, 2014, accessed Nov. 5, 2015, http://www.hartsvillevidette.com/article/community/237031.
4 Ibid.