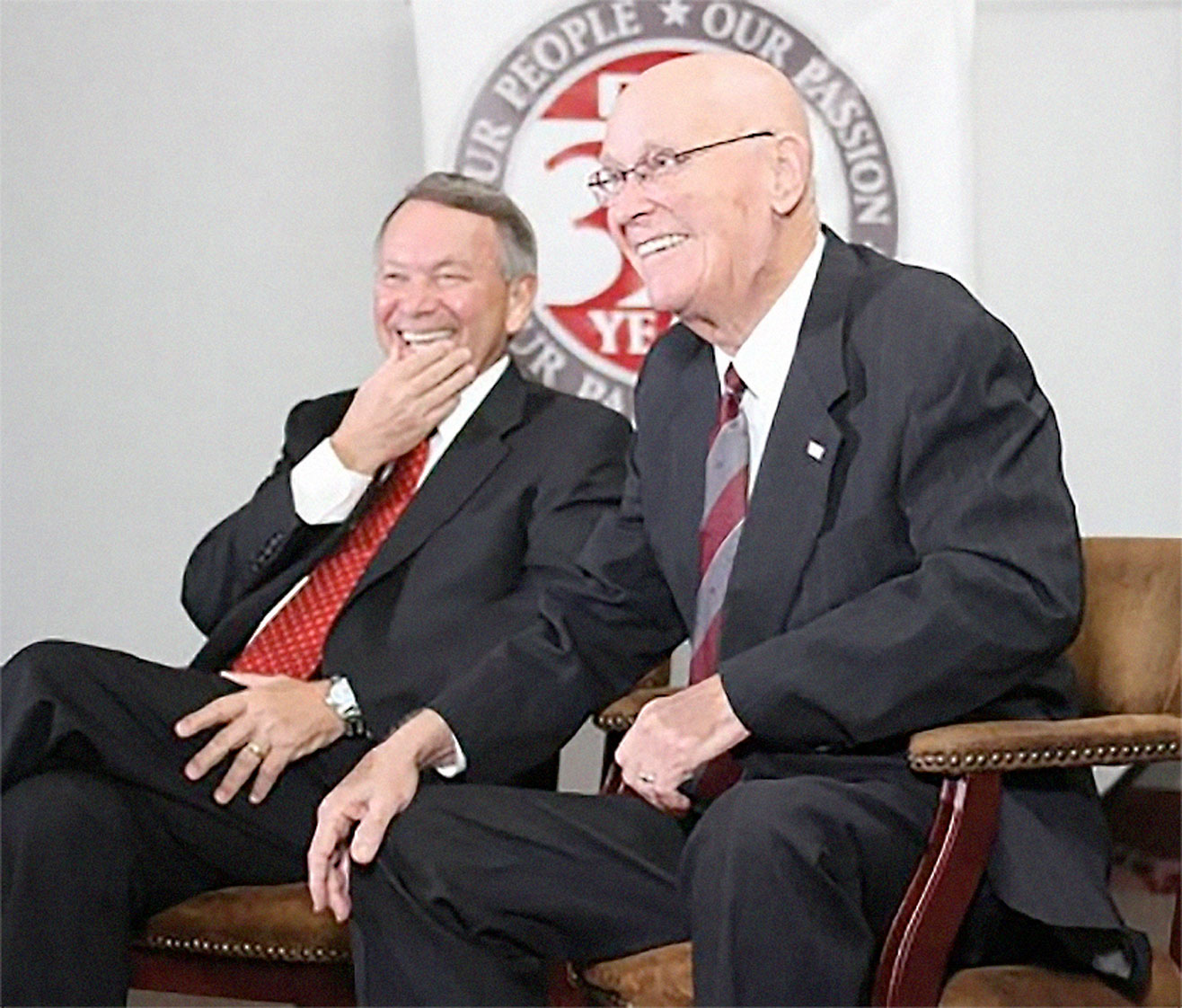 Corrections Corporation of America (CCA) was founded on January 28, 1983, by Don Hutto, Tom Beasley, and Dr. Robert Crants. The company claims to "bring cost savings, design and technology innovations and business agility to government."1 In Tom Beasley's own words, CCA was designed as an opportunity to "solve the prison problem and make a lot of money at the same time."2
Beasley has family roots going back over 200 years in Dixon Springs, Tennessee, just five miles from the new CCA facility in Trousdale County.3 Beasley is a former chairman of the Tennessee Republican Party and a graduate of Vanderbilt Law School, where he was named Distinguished Alumnus in 2006.4 He is a close friend of former Tennessee governor and current U.S. Senator Lamar Alexander. Alexander's wife Honey was an early investor in CCA, as was Vanderbilt University.5
Tom Beasley has connections to other prominent politicians in Tennessee, not all of which have helped his business. In 1985, CCA attempted to purchase the entire Tennessee prison system, offering compensation of $100 million in return for a 99-year lease of the facilities.6 The deal fell through, but this did not stop CCA from trying again in 1997, when Rep. Matt Kisber co-sponsored a bill to privatize all prisons in Tennessee. The bill was withdrawn after it was revealed than Rep. Kisber, Governor Sundquist, Speaker of the House Jimmy Naifeh, and CCA chairman Tom Beasley were business partners in the Red Hot & Blue Barbeque franchise.7
1 US. Bureau of Economic Analysis, Per Capita Personal Income in Trousdale County, TN [PCPI47169], retrieved from FRED, Federal Reserve Bank of St. Louis. https://research.stlouisfed.org/fred2/series/PCPI47169/, November 5, 2015.
2 Gregg Jones. "TVA Nuclear Dreams Fade with Building Constraints." The Atlanta Constitution (1946-1984), Apr 10, 1983, 18.
3 "Display Ad 39 – no Title." 1983. Wall Street Journal (1923 - Current File), Sep 28, 12. http://search.proquest.com/docview/134815825?accountid=14816.
4 "Flynns, Beasley Honored by Law School," Vanderbilt Registers (May 22, 2006).
5 Steven Hale. "CCA has eight lobbyists on Capitol Hill," Nashville Scene (May 22, 2014). See also Michael Zoorob, "Shackled by Money: How Vanderbilt Helped Spawn the Private Prison Industry," The Vanderbilt Political Review (Oct, 26, 2015).
6 Philip Mattera, Mafruza Khan, and Stephen Nathan. "Corrections Corporation of America: A Critical Look at its First Twenty Years." Grassroots Leadership (December 2003). Accessed March 17, 2016, http://grassrootsleadership.org/research.html.
7 Alex Friedman. "Tennessee Prison Privatization Bill Fails to Pass," Prison Legal News (Sept. 15, 1998).