Written by - Christina Pappous
While the popular understanding of the 1943 Zoot Suit Riots in Los Angeles concentrates on the racial tensions between young Mexican American and white servicemen, some contemporaries attributed the outbreaks of violence to the competition between the two groups over young Mexican American women. However, these young women were not merely the sexual property of either group; known as pachucas, they actively participated and contributed to the vibrant youth culture, pachuquismo, associated with the zoot suit. The pachuca style in 1940s Los Angeles was variable; she could wear a cardigan underneath a broad-shouldered jacket, a knee-length skirt, and platform sandals or an actual zoot suit, with dark lipstick and her hair styled in a high bouffant. While the zoot suit was seen as a racially charged symbol of delinquency by whites, la pachuca was also a contested figure in the Mexican American community; some young women admired and wore the style while others saw her as dangerous and disruptive of the ideal Mexican American womanhood. A vital part of Los Angeles pachuquismo, pachucas offered a mode of femininity that challenged accepted notions of race, gender and sexuality in the 1940s. The figure of the pachuca resonated well beyond wartime, as contemporary artist Judy Baca's Las Tres Marías (1976), illustrates. In her triptych, a 1970s Chicana is at left, the artist dressed as a 1940s pachuca is at right, and a mirror at center allows viewers to reflect upon their racial, gender, and cultural identities.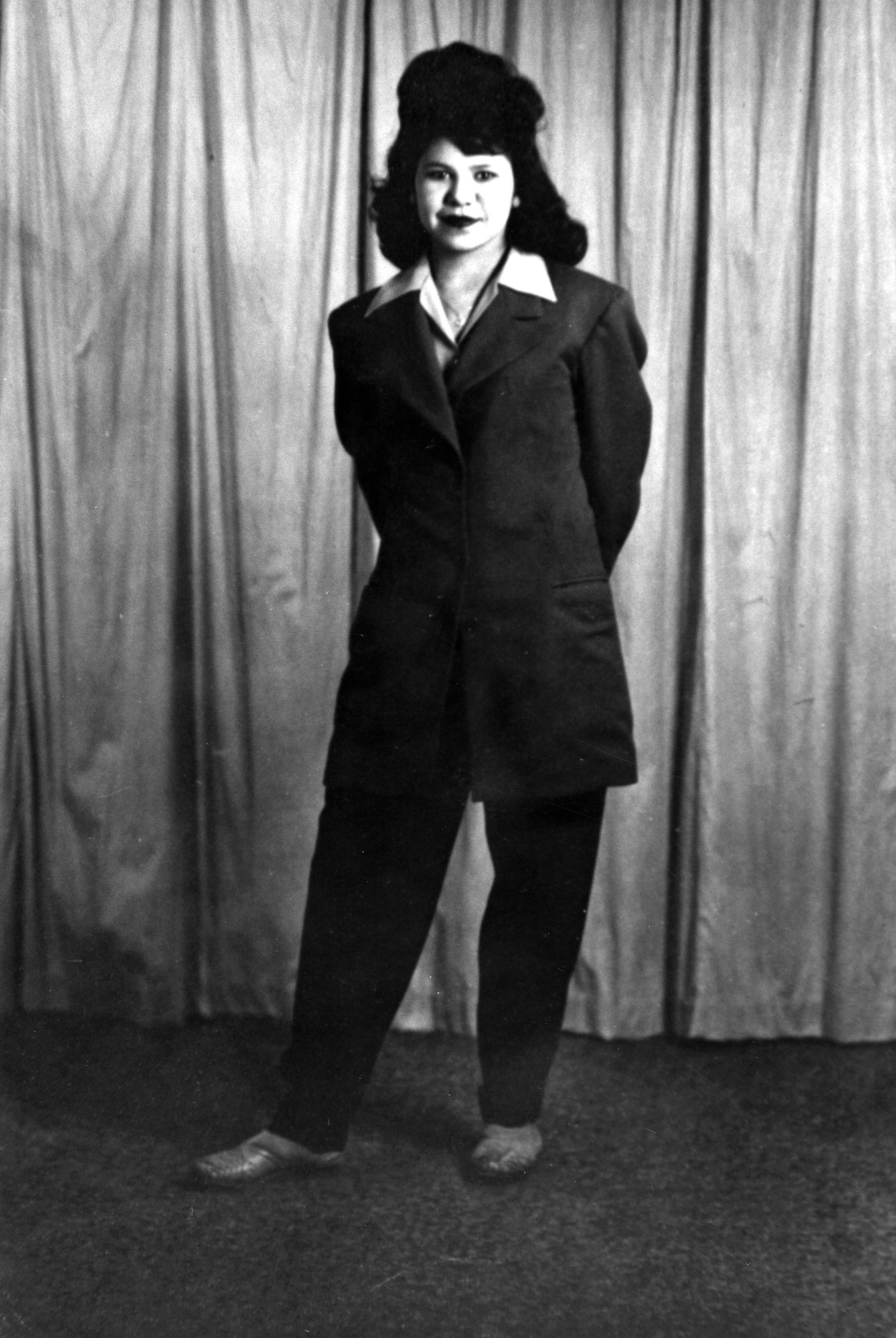 1. A portrait of Ramona Fonseca in her zoot suit, 1944. Courtesy of Los Angeles Public Library. Shades of L.A.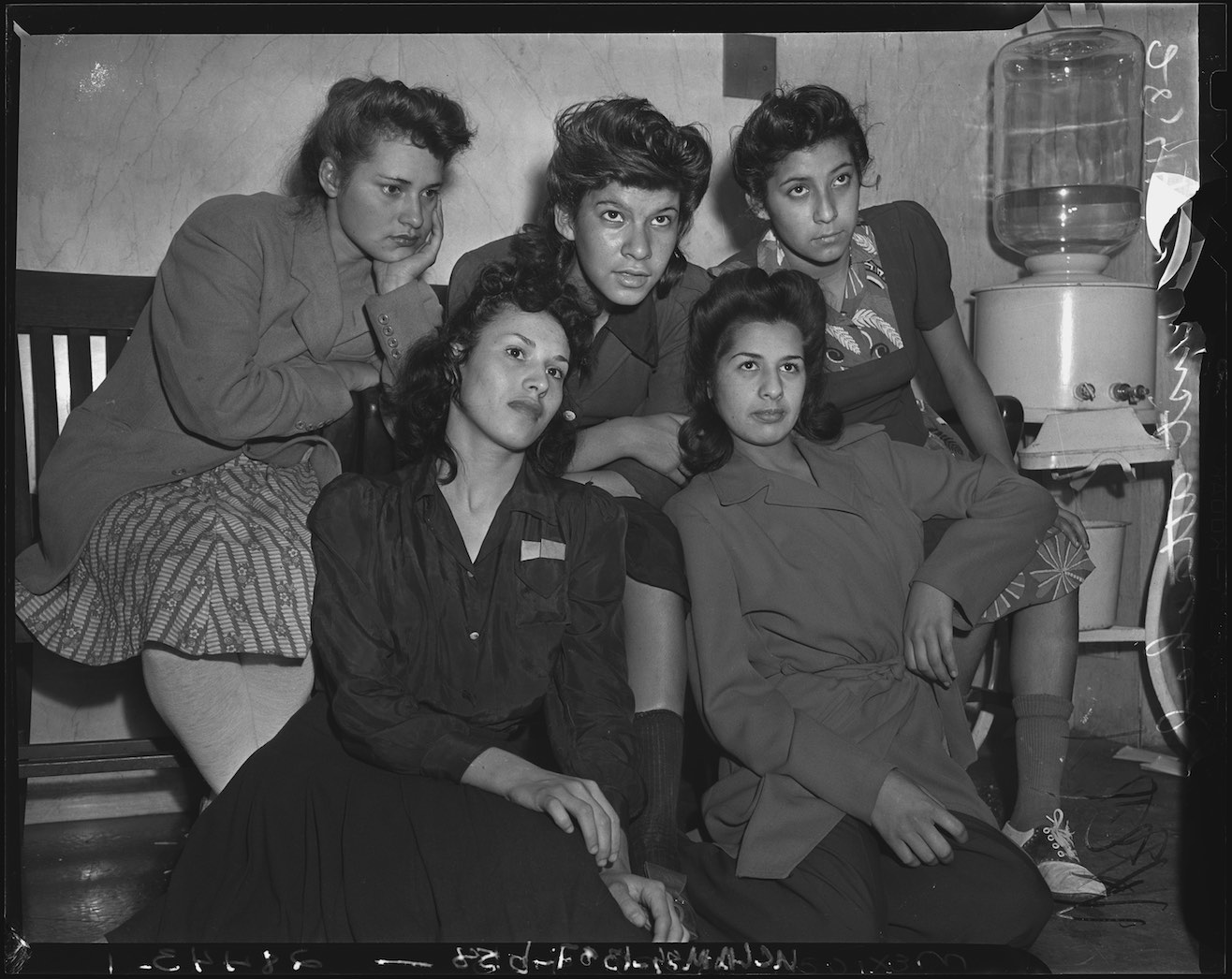 2. Mexican American female gang, Los Angeles, 1942. Courtesy of Los Angeles Daily News Negatives Collection, Department of Special Collections, Charles E. Young Research Library, UCLA.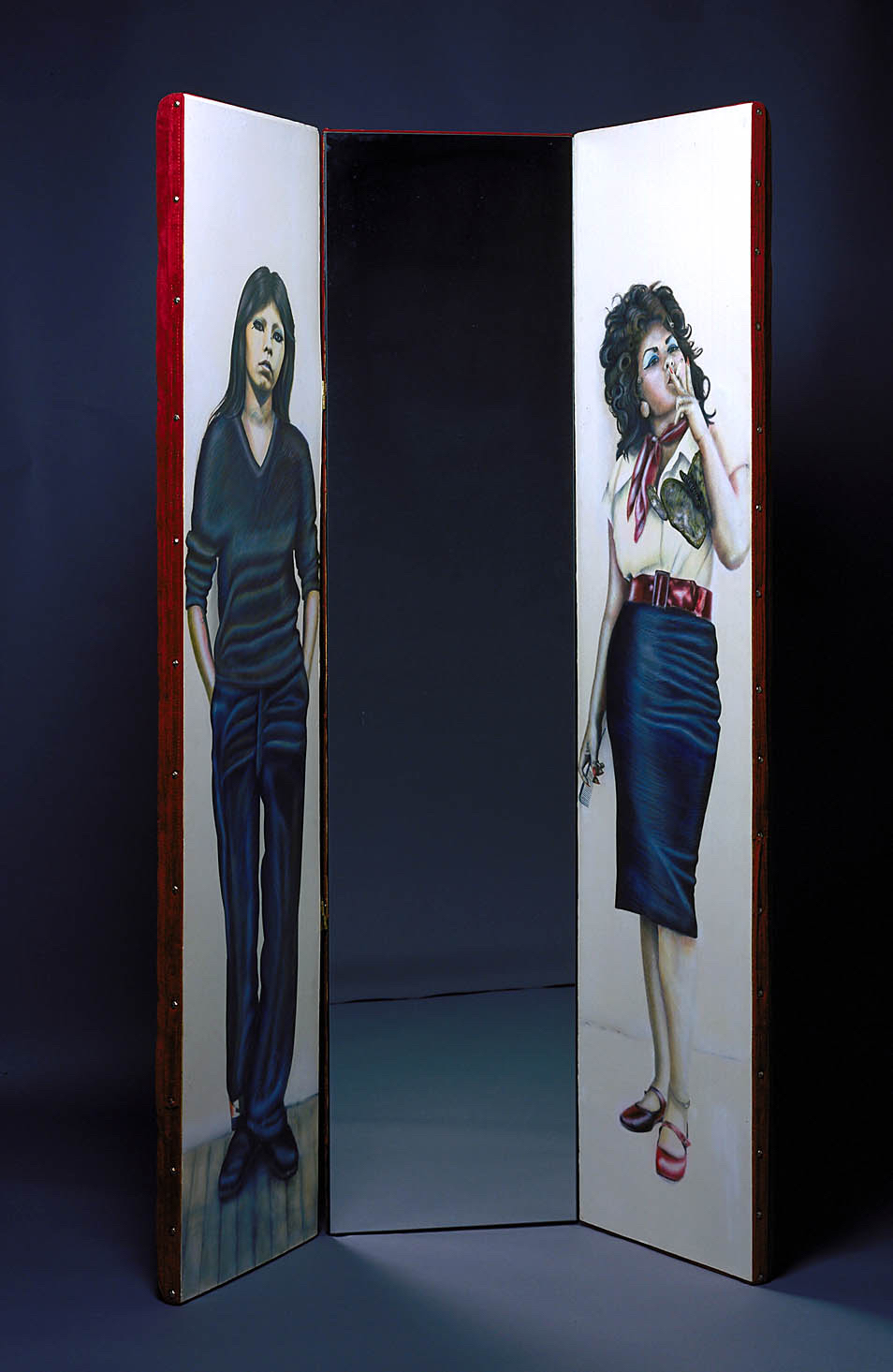 3. Judy Baca, Las Tres Marías, 1976. Colored pencil on paper mounted on panel with upholstery backing and mirror. Smithsonian American Art Museum. Museum purchase made possible by William T. Evans. © 1976, Judith F. Baca, 1998. 162A-C.