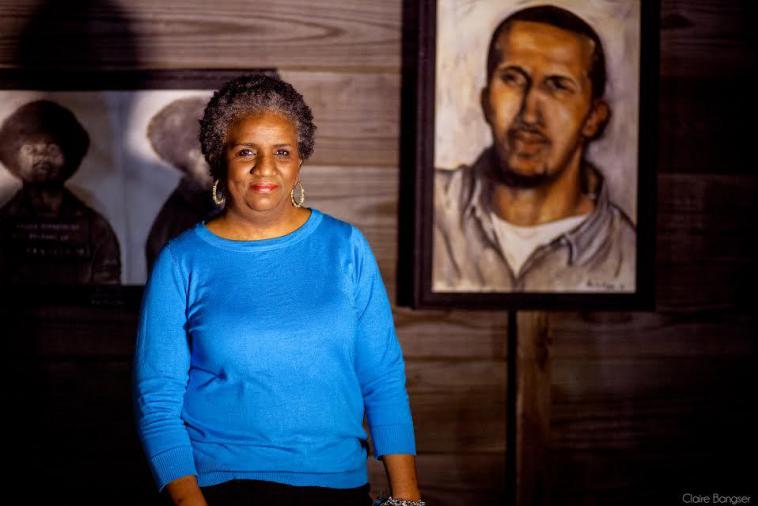 What do you do when a member of your family is locked up for a crime you are sure he didn't commit? Sheila Phipps paints.
Sheila's son is McKinley Phipps. McKinley was a rising music star signed to No Limit Records, but in February 2000, Phipps was performing in a club when a man in the audience was shot and killed. Phipps was arrested hours later. As a first offender with no criminal record, he was convicted of manslaughter and sentenced to 30 years in prison. His mother was at the club that night and knew he didn't do it. "One day I was just praying, I was like: there's got to be something I can do to bring awareness to what's going on with these guys. I was thinking: I'm an artist. Maybe I can paint a portrait and do exhibits and talk about his story. But as I'm saying this, I'm like: why am I stopping with my son?"
Click here to read the full story and listen to the podcast.