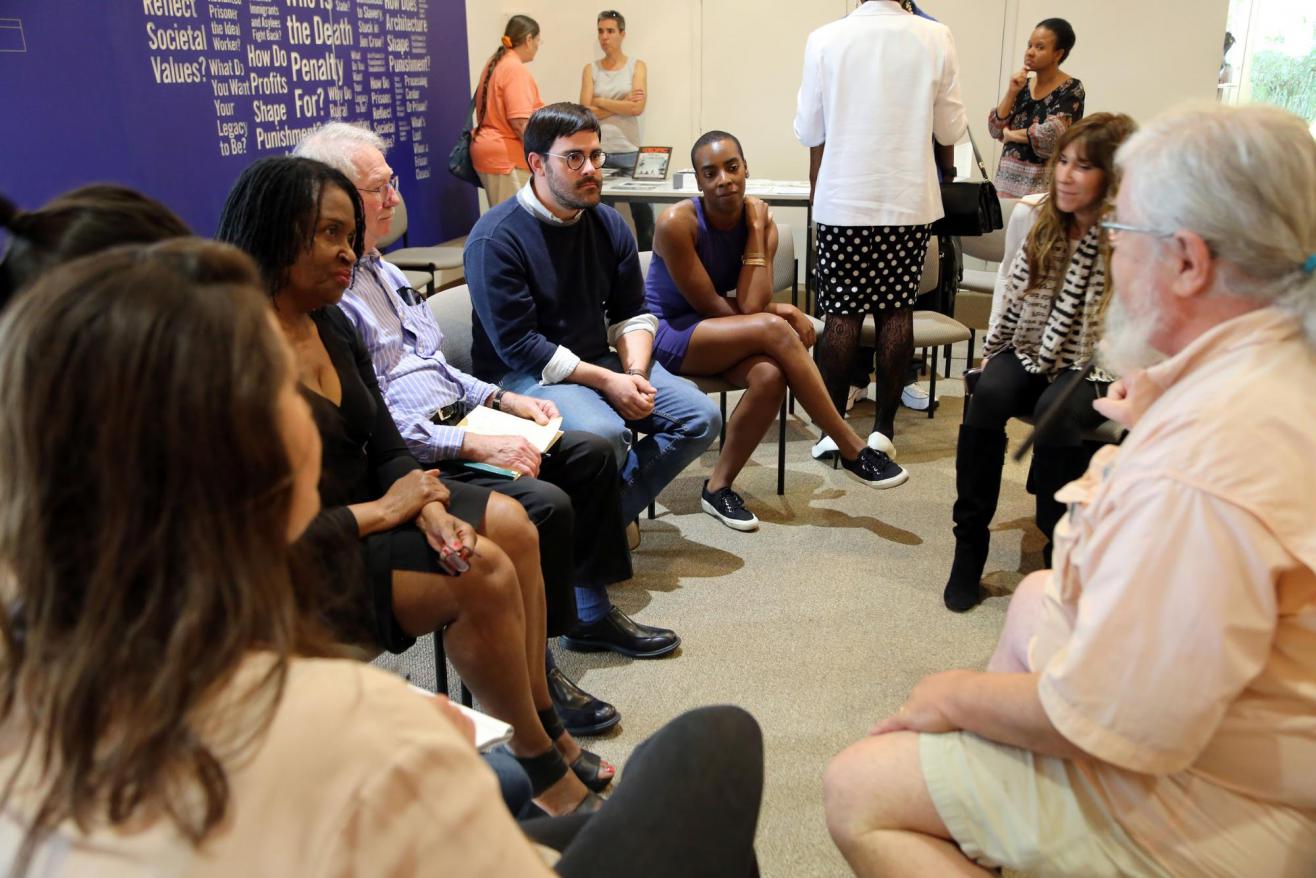 Mass Story Lab Miami, Florida
Featured storytellers: Glenn Hutchinson, Sony Gerce, Marie Michelle Mondestin, Peggy Mustelier, and Barbara Woshinski.
Mass Story Lab is a participatory storytelling project designed by storyteller, educator, and cultural organizer, Piper Anderson. Mass Story Lab aims to make stories an instrument of justice. In a Mass Story Lab the stories of people directly impacted by mass incarceration become the transformative lens through which communities imagine a world beyond prisons. Mass Story Lab aims to reach 20 U.S communities between 2016-2018.
If you are interested in hosting a Mass Story Lab in your city, please contact us here.