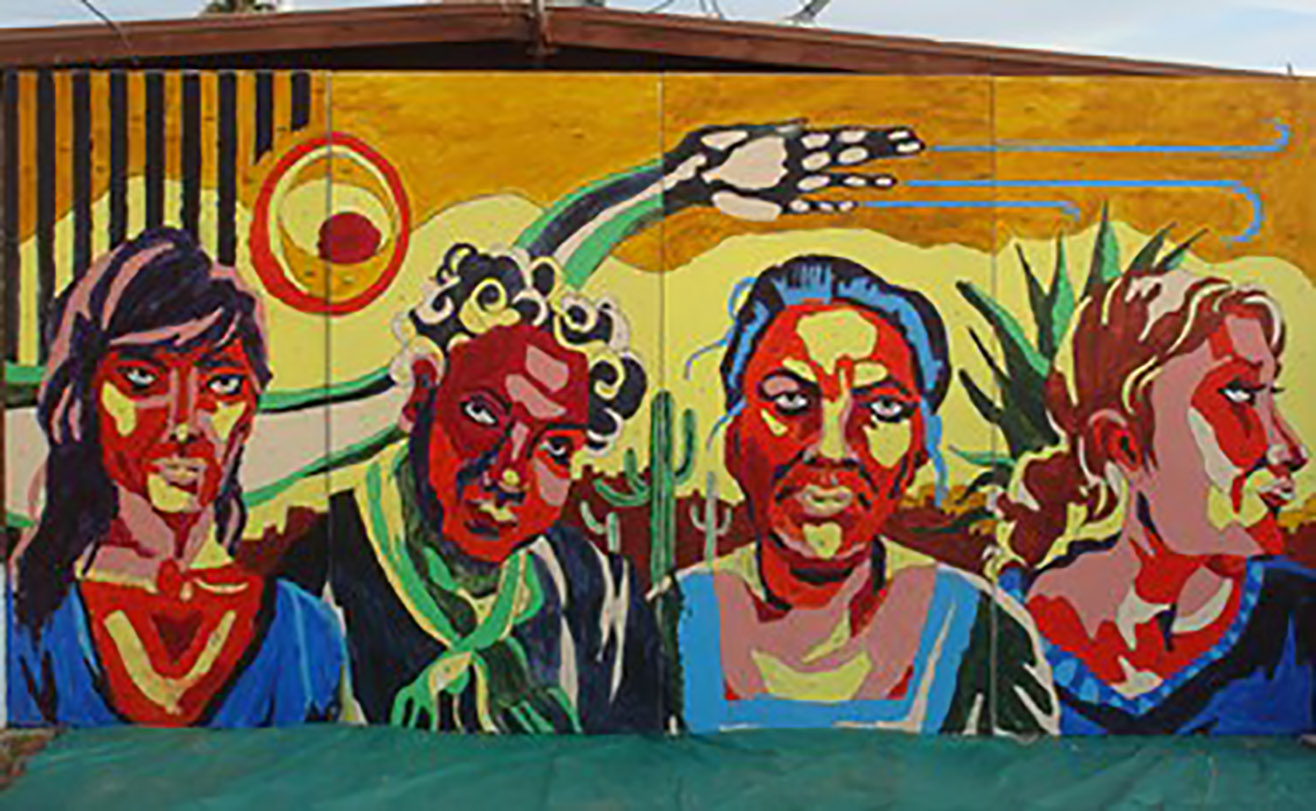 Written by - Samantha Vandermeade
From 2012-2013, Tucson artist Wesley Fawcett Creigh conceived and implemented a community mural project, entitled "Painting by Numbers: Women in Arizona Detention Centers, Bringing Numerical Statistics to Life." Funded by the local Tucson Pima Arts Council, this interactive political project raised awareness of Immigration and Custom Enforcement's (ICE) detention of women immigrants, some of them at Eloy Detention Center. Numerous local organizations that advocate on behalf of immigrant detainees guided and supported the project, including Corazon de Tucson and The Florence Project.

The artist moved the work-in-progress mural to various locations in Tucson and Nogales, AZ and encouraged audience participation in bringing the mural to life. Each of the numbers on the oversized plywood "canvas" corresponds to a paint color and to a fact about detention.

The mural encouraged the community to engage with a political, social, and local issue through art and highlighted the cost of detention to a largely invisible population—women.

Another local advocacy group, Coalición de Derechos Humanos, hosted a community potluck to showcase the mural in February 2013. Displayed alongside other local protest art, the potluck provoked a community conversation about detention and border policies and educated attendees about ongoing advocacy work in Arizona.