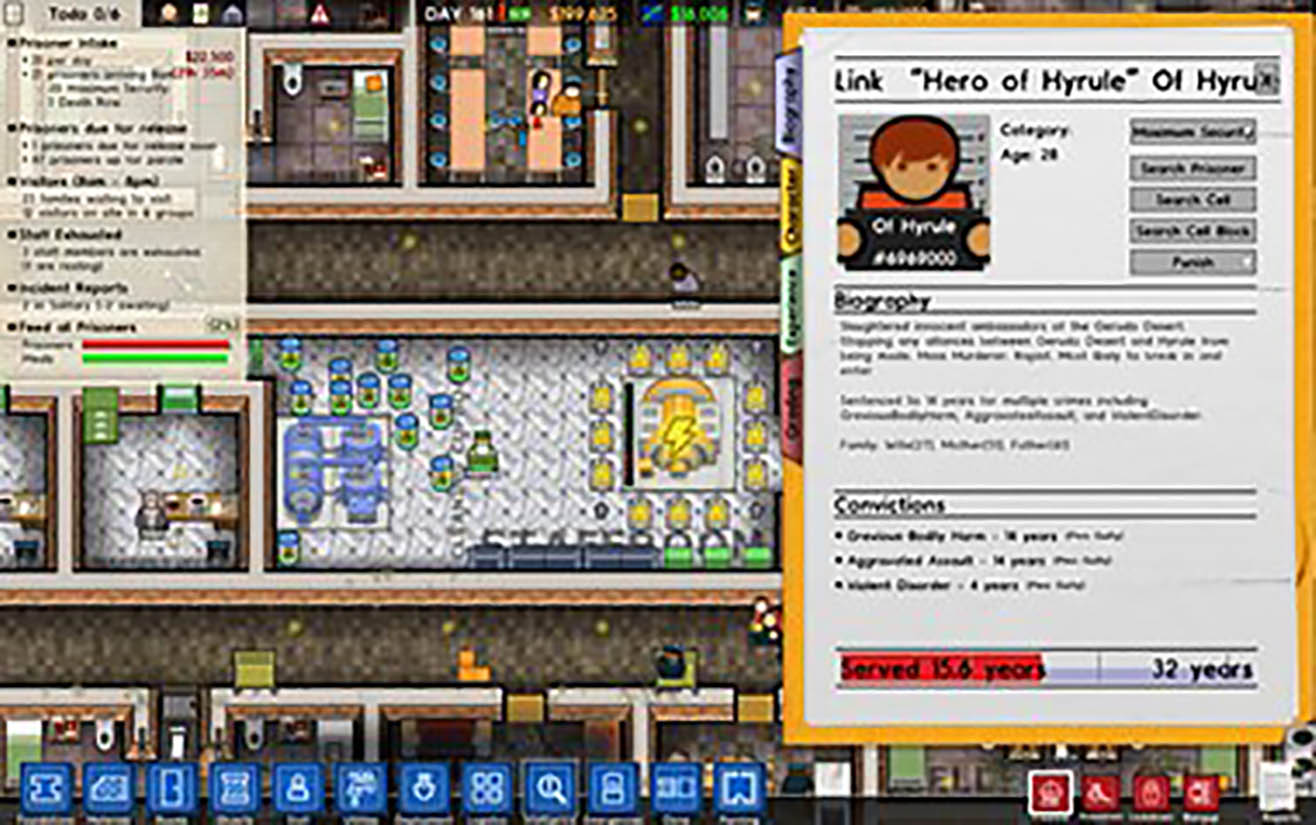 Written by - Maria Camila Arbelaez
British game developer, Introversion Software, has come up with a computer game called "Prison Architect" whose goal is to keep control of a maximum security prison in an efficient way and make the most money possible. As the day begins, there is a ticking clock that keeps pressure on time as the player tries to meet the prisoner's needs and deal with an incoming flow, presuming mass incarceration as the basis of the society in which the game exists.
Do you think this dehumanizes and trivializes the victims of mass incarceration today, and of incarceration in the past? Is it similar to war games such as Call of Duty in the wake of real wars in the Middle East? Would you play it? You can download here http://prison-architect.en.softonic.com and try to create anything from a utopic, Eastern Penitentiary style management, to a chaotic, dog-eat-dog prison for yourself. Just don't forget to be moral.