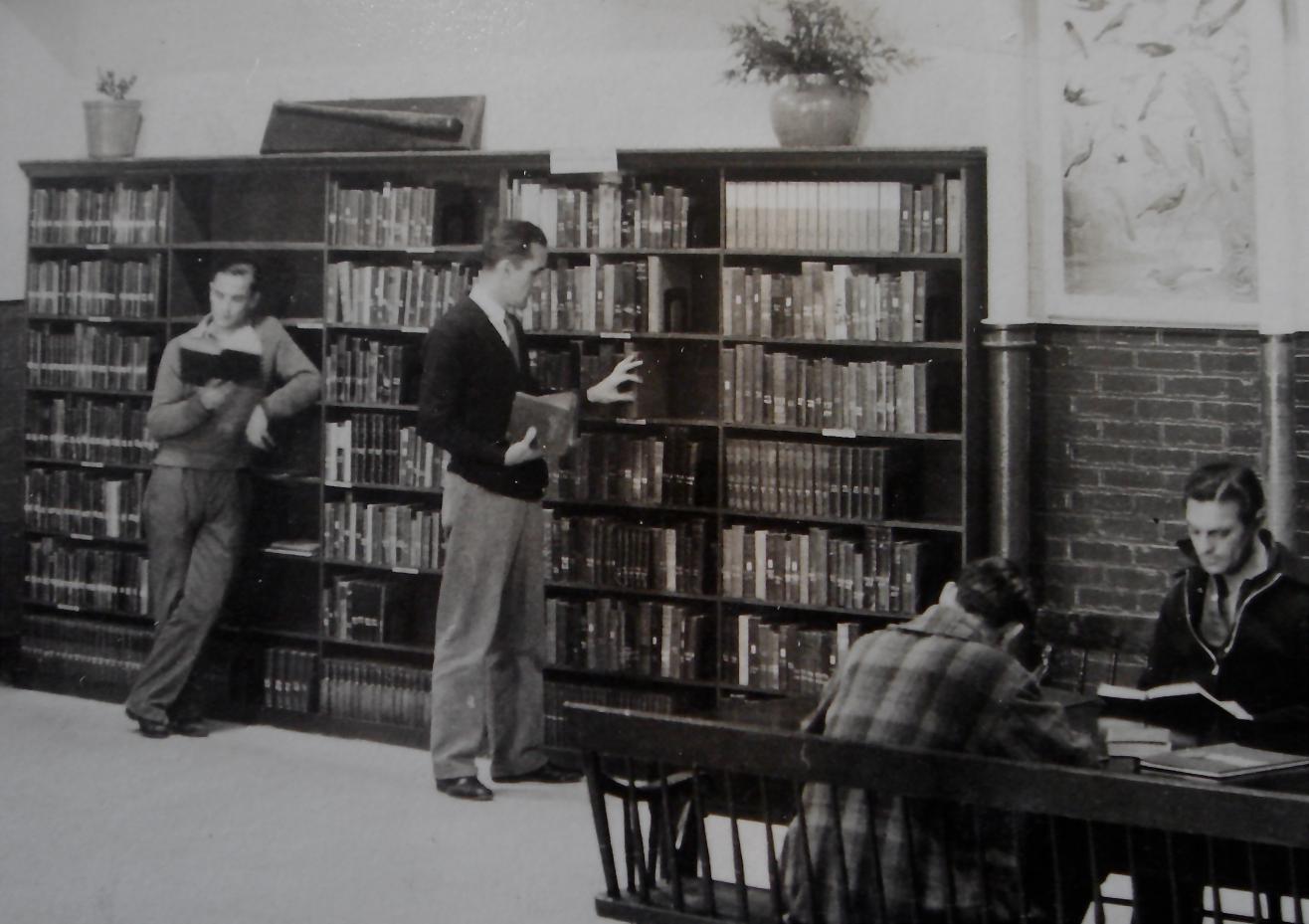 Written by - Rebekah Bryer, Cameron Boutin, Thomas McGinley, Candace Ruby
The following essay is based on an interview with Roy Shurger, former participant in the Norfolk Debating Society, conducted by Natasha Haverty and Adam Bright.
When Roy Shurger was fifteen years, he was sentenced to life in prison for murder. His mother's boyfriend Herb brought him along for a quick visit to his former employer. Roy related that Herb told him to wait outside. A fight over money led to the former employer's death. Roy, his mother, and Herb then traveled to Ithaca, New York, to ostensibly find Roy's father, but in reality they were fleeing. Police arrested Roy, his mother, and Herb and took them to a Lynn, Massachusetts jail. Roy says that the attorney appointed to him advised he plead guilty to second-degree murder, telling him: "I think that's the best thing we can get for you… you'll probably be out of prison in fifteen, twenty years…"
For most people, being sent to prison is not only an immediate punishment but also negatively impacts the rest of their lives. Norfolk Prison provided Shurger with the opportunity to improve himself. Roy was born in 1932 and raised in a low-income neighborhood in Lynn. Roy says he never knew his father and dropped out of school in the ninth grade. Roy constantly got into trouble in his neighborhood and recalled: "If I wasn't arrested for the crime for which I went to the Colony, I would have been there some time. For something."
Before landing at Norfolk, Roy spent time at the old state prison at Charlestown, which he compared to "an old dungeon." Because he was a minor, Roy was sent from Charlestown to the reformatory at Concord, where he spent three years before being transferred to Norfolk Prison.
Roy was immediately impressed by the Colony. He says it was laid out like a college campus and gave the inmates more freedom to interact. Roy says he vowed to reform himself. He began working in the shoe shop, and then as an X-ray technician at the prison. He asked his grandmother to send him textbooks on the subjects he had missed in school. He devoted himself so intensely to his studies that his fellow inmates began jokingly calling him "Mr. Shurger" and "Professor," even though he was one of the youngest prisoners.
Perhaps Roy's biggest step toward self-improvement was his decision to join the Norfolk Debating Society. When asked later why he decided to join, Roy declared: "I was doing it to get a better education. I think I was doing it to show I'm not part of the rabblerousers that are in here."
It was Roy's participation with the debate team that allowed him to develop new skills and hone his education. Before his first debate against the team from West Point, Roy had never attended or participated in a debate. He says that:
"... I think that because Doc was always in the areas where I was taking courses, that this is how we met up and he wanted me, wanted to know if I'd come debate. I agreed to it."
At this time, the team's coach was Doc Richards. According to Roy, he was a "taskmaster" and ensured that the members of the debate team practiced their form and style. Roy says that it was thanks to Doc that he learned to keep his composure in front of audiences and in public, high-pressure situations.
Roy was released from Norfolk in 1955 on parole. He praised Norfolk: "It gave me the foundation to succeed… I would not speak negatively against Norfolk. There was opportunity there: not only for me, but for other inmates as well, if they wanted it." Roy continued as a successful X-Ray technician, becoming the leader of the American Registry of Radiologic Technologists in Massachusetts. He passed away November 1, 2014, in Zuni, Virginia, leaving behind four children and several grandchildren and great-grandchildren.
Roy declared: "I think that, if I were to try to sum it up on the Colony, it did me a lot of good. I was able to see where I was going wrong, and where I was headed, the life I had led before. And at one point, and I don't know what triggered it, I decided I didn't want that. I wanted something better."