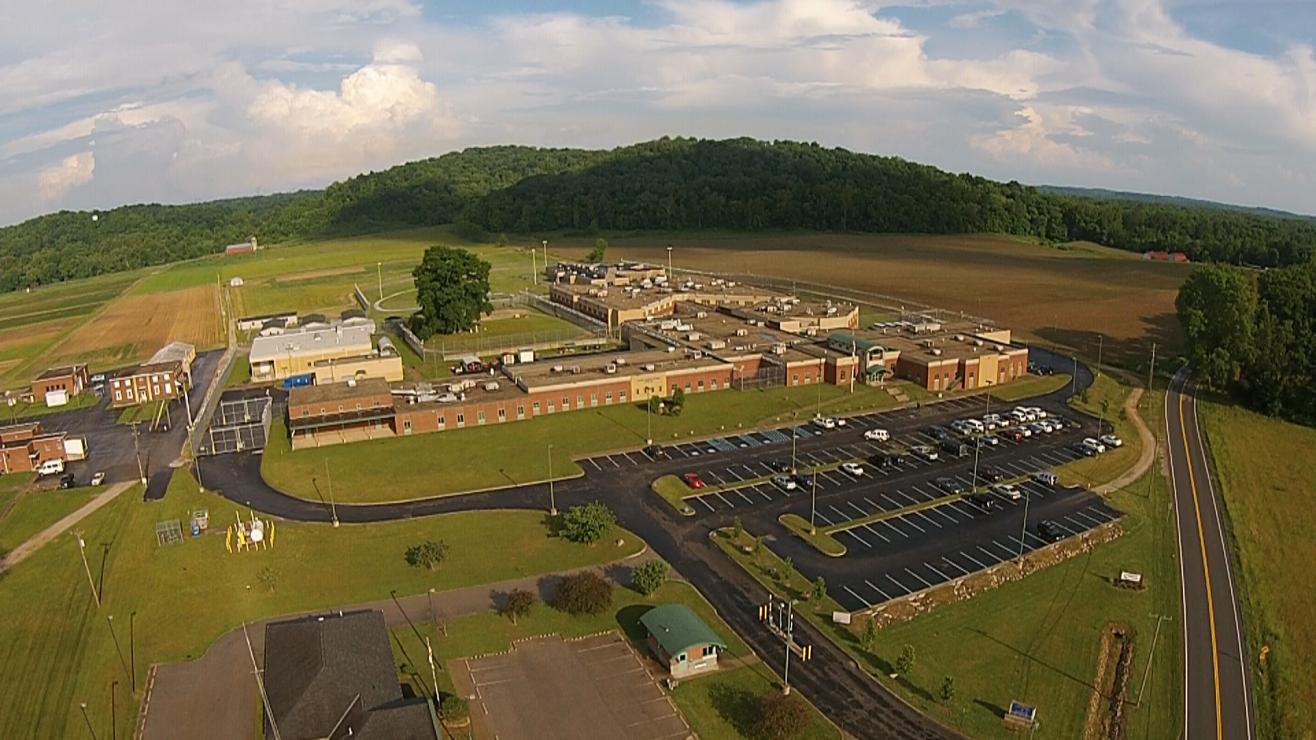 BY PATRICK ORSAGOS CONTRIBUTED REPORTING BY TAYLOR BROWN
The number of women admitted to prison in West Virginia has increased 677.5% since 1989, according to the Bureau of Justice Statistics. In 1989, there were 80 women admitted to prison and by 2016, that number had risen to 622. The cost to incarcerate a woman was $47.56 per day. Today, the cost to incarcerate a woman is $60 per day, according to the West Virginia Division of Corrections (DOC) annual report.
In 1989, when there were 80 women serving prison time in West Virginia, the state housed them at the Pruntytown Correctional Center, a predominantly male facility. Before that, the state contracted with Alderson, a federal facility in Greenbrier County, to house female inmates, because there was no state facility designated for women. But by 2000, the state knew it would have to do something else as the numbers went from 80 to 178 and space ran out.
To make room, the state demolished hospital buildings once a part of the Lakin State Hospital, and broke ground on a maximum security facility in Mason County in 1999. Four years and $24.5 million later, in 2003, Lakin Correctional Facility was completed. In January of that year, there were 252 beds for incarcerated females, according to the communications director of the West Virginia Department of Military Affairs and Public Safety, Lawrence Messina. Double bunks were soon added expanding the capacity to 302.
Three years later, the facility was too small to house the number of women sentenced to prison, so in 2006, the state spent another $6.2 million to add a 124-bed, dorm-style unit, a 36-bed modular housing unit and a 9,500 square foot building to house West Virginia Correctional Industries (WVCI) and a teaching kitchen. One year later, more beds were added because the women still serving prison sentences at Pruntytown Correctional Center were moved to Lakin.
In 2019, in addition to women awaiting sentencing, 206 women, more than a quarter of those serving prison sentences, were serving them in regional jails because there was no room for them at Lakin.
While the rate of women's incarceration growth is staggering in West Virginia, nationally, the largest part of the growth in women's incarceration is happening at jails where women are detained before they are sentenced.
The rate of growth is harder to detect in West Virginia's jails because the state does not have adequate data recorded for its growth, Messina said. The state's Regional jail and Correctional Facility Authority was created in 1985.
However, the Vera Institute of Justice has been tracking growth at the nation's jails, since 1970 and recorded that between 1985 and 2015, the state's jail population went from 77 to 830.