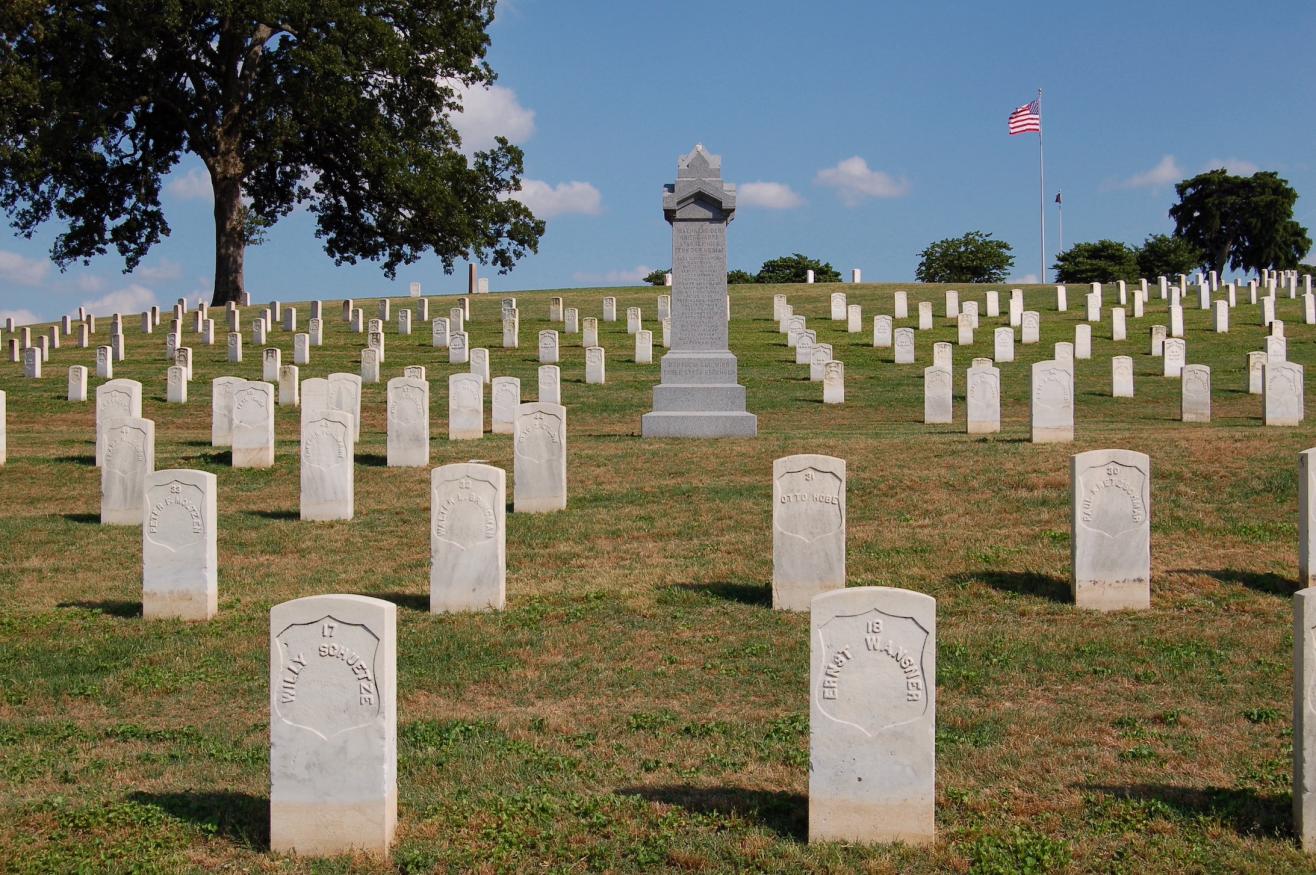 By Allie Zschoche
Camp Oglethorpe housed more than 3,600 men and women. These prisoners of war, primarily German, decided to utilize a creative outlet. Orgelsdorfer Eulenspiegel, the camp newsletter, was produced in 1918-1919 with a total 12 issues. This newsletter contained poems, jokes, letters, stories, original woodcuts, and more. It showcased all of the creative ideas inside the internment camp at Fort Oglethorpe. One particular contribution from Issue 3, by Erich Posselt, was a short essay honoring the deaths of Germans in the camp from the 1918 flu pandemic. Posselt wrote about the struggles of imprisoned Germans: "the United States restrained its enemies, those in the U. S. with ties to those enemies were detained regardless of the reason why. The prison camps swallowed them up" (Posselt, "Den Toten").
Posselt also paid homage to the Germans lost from "the big death" that swept across the camp in 1918. His essay entitled "Den Toten" (To the Dead) revealed that "more than fifty people died on foreign soil." These Germans died in an internment camp because their homeland was the current enemy of the United States. Despite attempts to shame these people into denouncing Germany, most of them managed to preserve and celebrate their culture while detained in Fort Oglethorpe through their writings, art, and theater and musical performances.
Further reading:
Edmund A. Bowles, "Karl Muck and His Compatriots: German Conductors in America during World War I (And How They Coped)," American Music, 25, no. 4 (2007), 405-40.
Erich Posselt, "Den Toten." Orgelsdorfer Eulenspiedgel, November 15, 1918, 2-3. Available at the Chattanooga Public Library, Chattanooga, TN.
Erich Posselt, "Prisoner of War No. 3598," The American Mercury, July 1927, 313-323.