SHaRC Demonstration in Chicopee, MA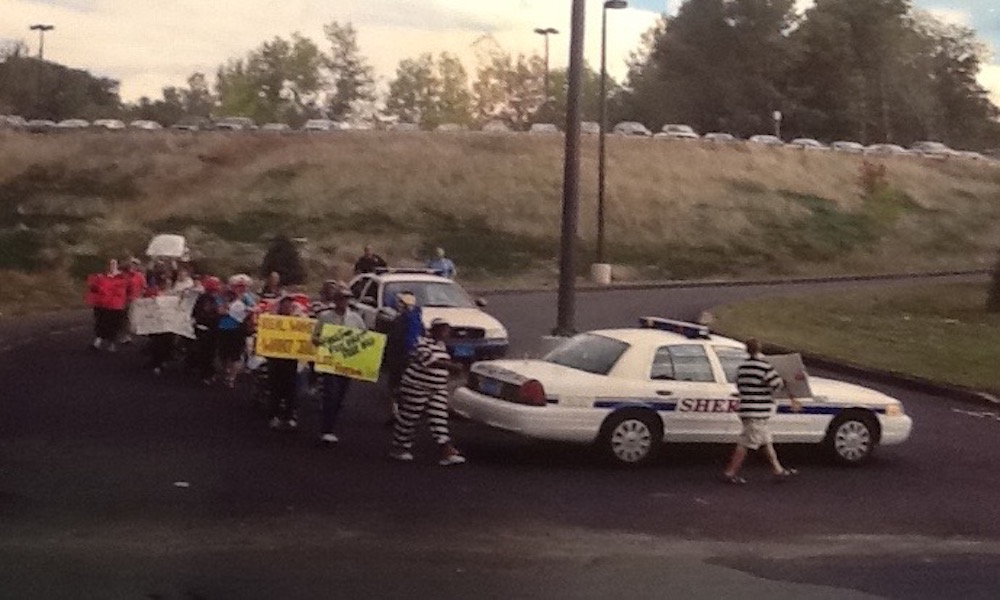 Statewide Harm Reduction Coalition (SHaRC) demonstration in Chicopee, MA.

This demonstration is one of many organized by SHaRC members between 2003 and 2006 to contest the need for a new women's prison in western MA. They organized educational events monthly, each with a theme such as "Homes not Jails" and "Healthcare not Jails."

Despite protests from SHaRC and community members, the Western Massachusetts Regional Women's Correctional Center (WMRWCC) opened in September, 2007.