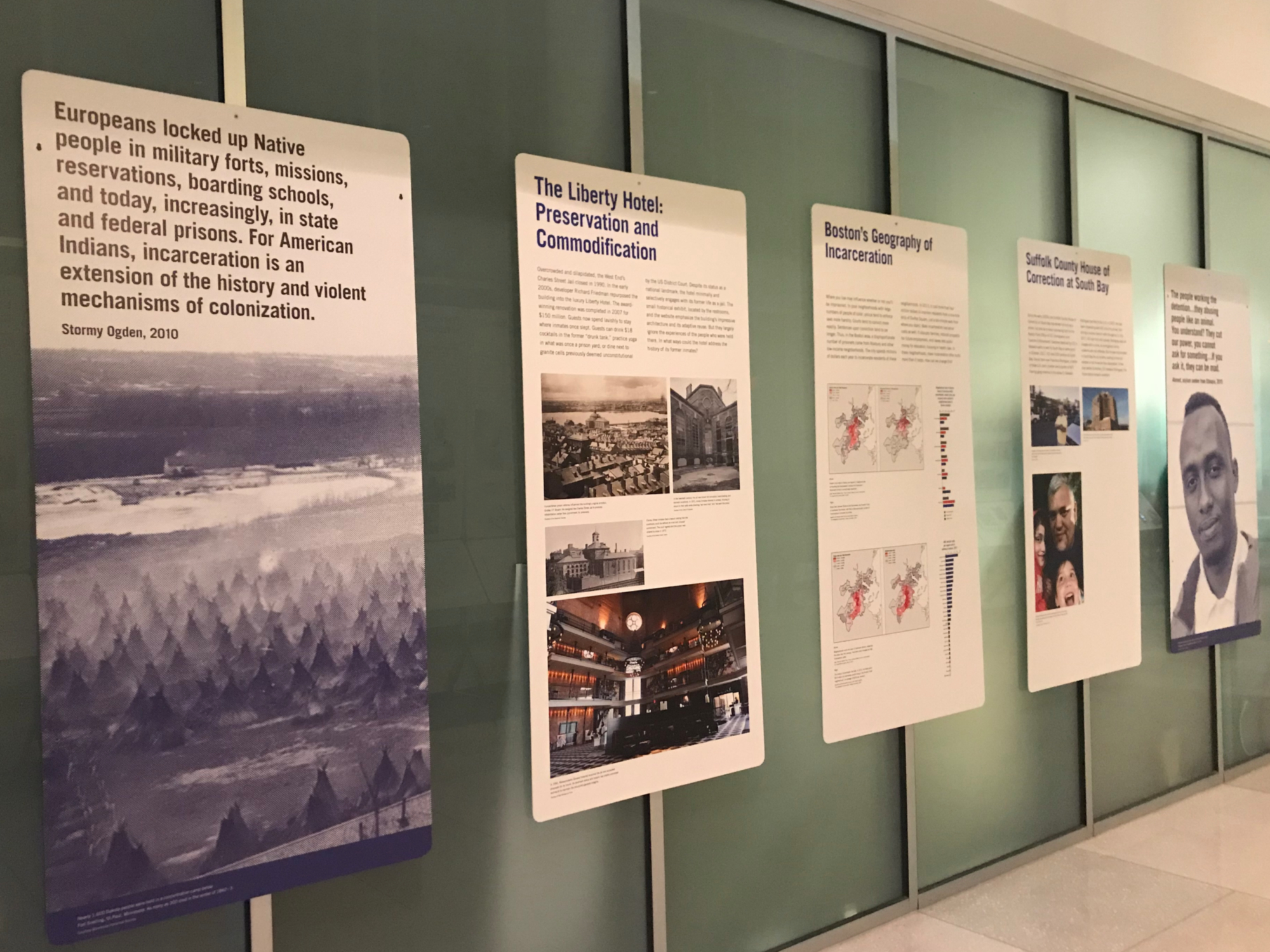 Editor's Note: This is part one of a two-part blog about the contributions of Northeastern public history students to the local States of Incarceration exhibition in Boston.
In 2016, Northeastern University public history graduate students contributed a panel about the Norfolk Prison Debate Society to the traveling States of Incarceration exhibit. When the exhibit was on display at Northeastern in 2018, it featured six additional panels focusing on Boston's local history of incarceration produced by a different cohort of graduate students in a Public History of Incarceration seminar taught by Dr. Martin Blatt.
These panels looked at historical examples of incarceration at Deer Island, Charles Street Jail, Dorthea Dix's activism, and Malcolm X's Boston in addition...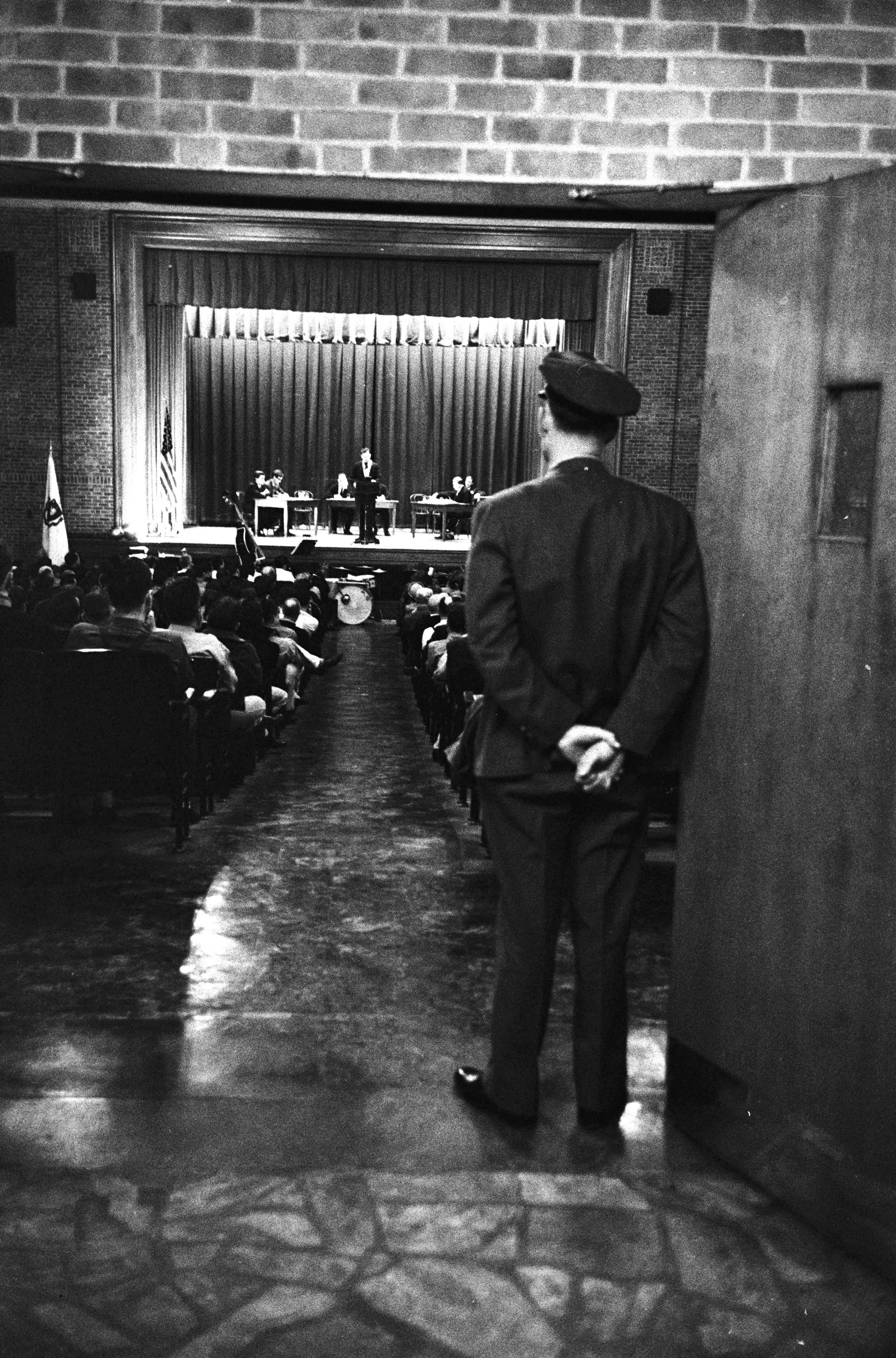 On March 5, 1951, students incarcerated at MCI-Norfolk in Norfolk, Mass., beat Harvard debate society in a debate about the welfare state. Started in 1933, Norfolk Debate Society's history and success has gone largely undocumented. By 1966, Norfolk Debate Society's outstanding record was 144 wins, 8 losses, and included victories over top opponents: Yale, Princeton, West Point, Oxford, MIT, and Harvard. As a young man incarcerated at MCI-Norfolk, Malcolm X was a member of the Norfolk Debate Society from 1960 to 1964. While incarcerated, Malcolm X copied the dictionary beginning to end, a painstaking effort to free his mind with literacy. He read and wrote voraciously, paving the way for his entrée into the Norfolk Debate Society, the publication of...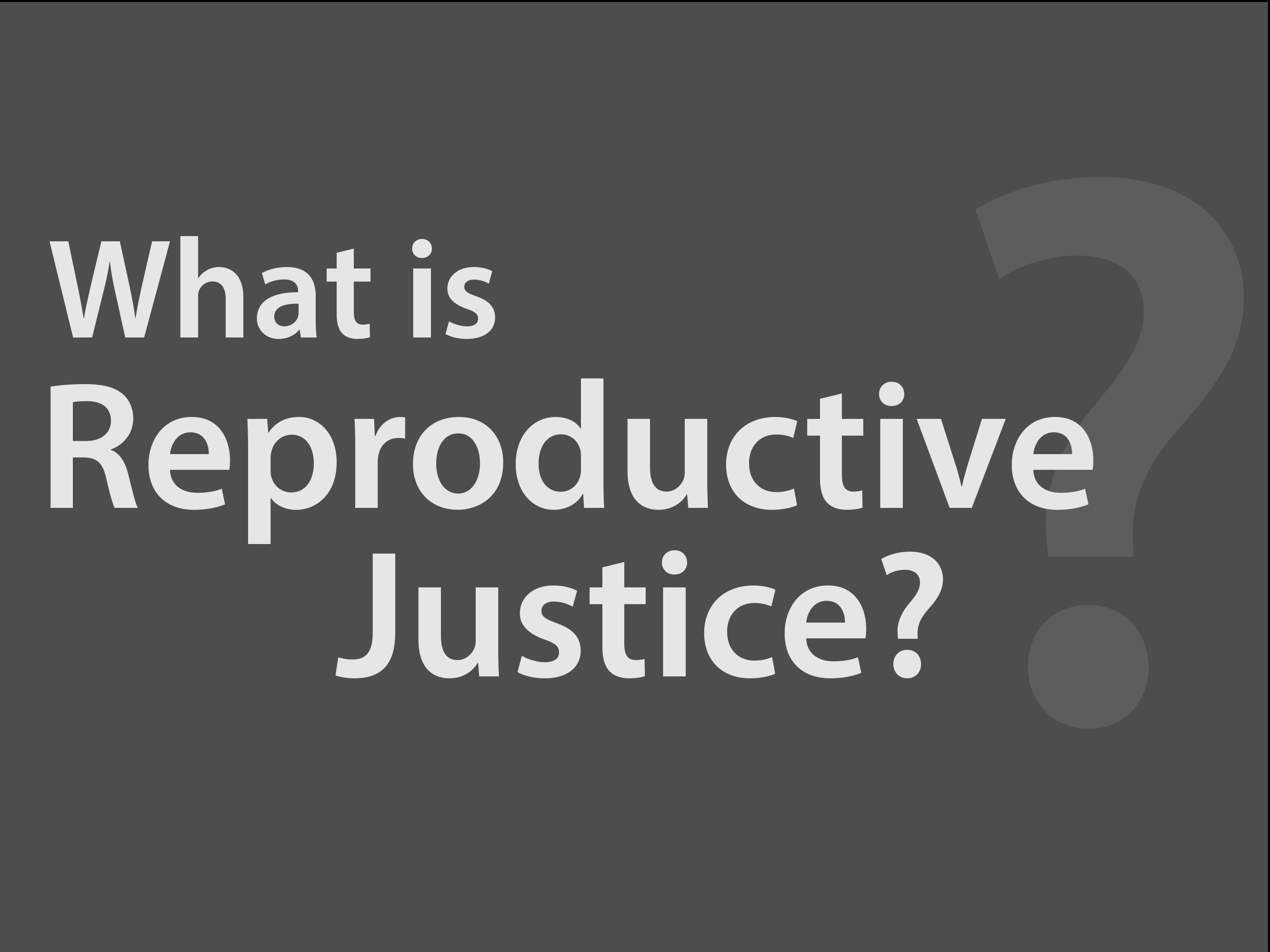 "The Reproductive Justice analysis offers a framework for empowering women and girls relevant to every family. Instead of focusing on the means-a divisive debate on abortion and birth control that neglects the real-life experiences of women and girls-the Reproductive Justice analysis focuses on the ends: better lives for women, healthier families, and sustainable communities. This is a clear and consistent message for all social justice movements. Using this analysis, we can integrate multiple issues and bring together constituencies that are multi-racial, multi-generational, and multi-class in order to build a more powerful and relevant grassroots movement." -- Loretta Ross, founding mother of Reproductive Justice, co-founder and the National Coordinator of the SisterSong Women of Color Reproductive Justice Collective from 2005-2012. The...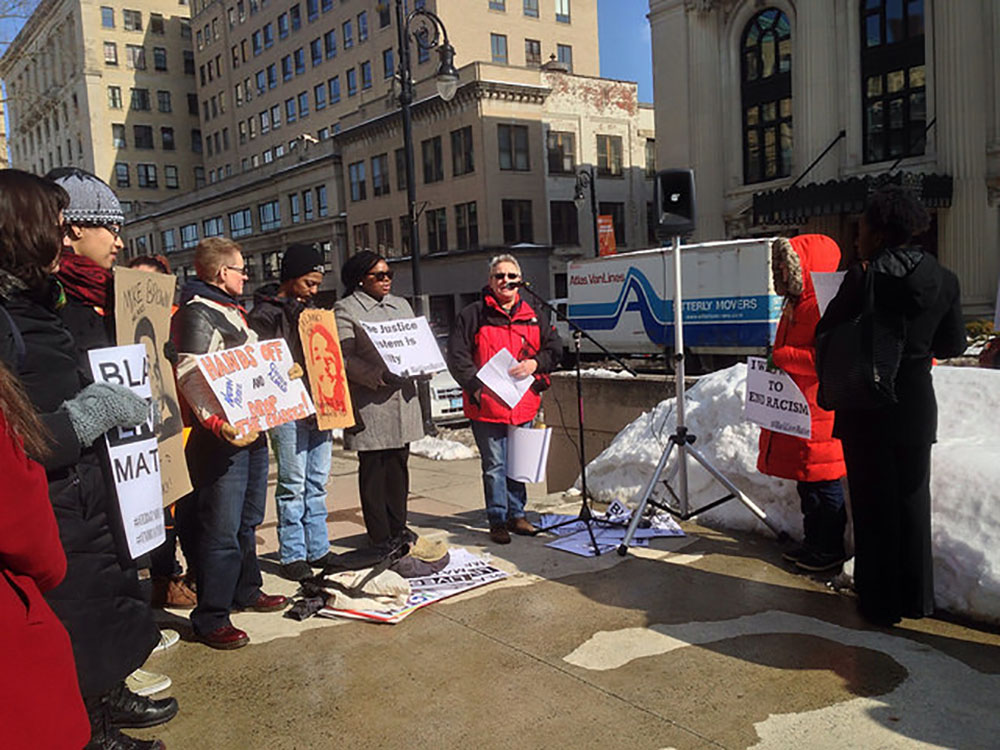 Lois Ahrens, founding director of the Real Cost of Prisons Project ( www.realcostofprisons.org ) and long-time activist, is pictured here speaking about bail and bail reform at a #BlackLivesMatter demonstration in February 2015.
Courtesy of: Chelsea Miller
In 2012, Lois Ahrens co-founded the Pretrial Working Group (PWG), a statewide coalition advocating for alternatives to pretrial incarceration, including the elimination of the monetary bail system and opposing construction of new jails in Massachusetts. The group's website explains, "in Massachusetts, every day, more than 5,000 women and men are jailed pretrial, that is, they have been convicted of nothing. A majority is often held for months only because they do not have money for bail." The Pretrial...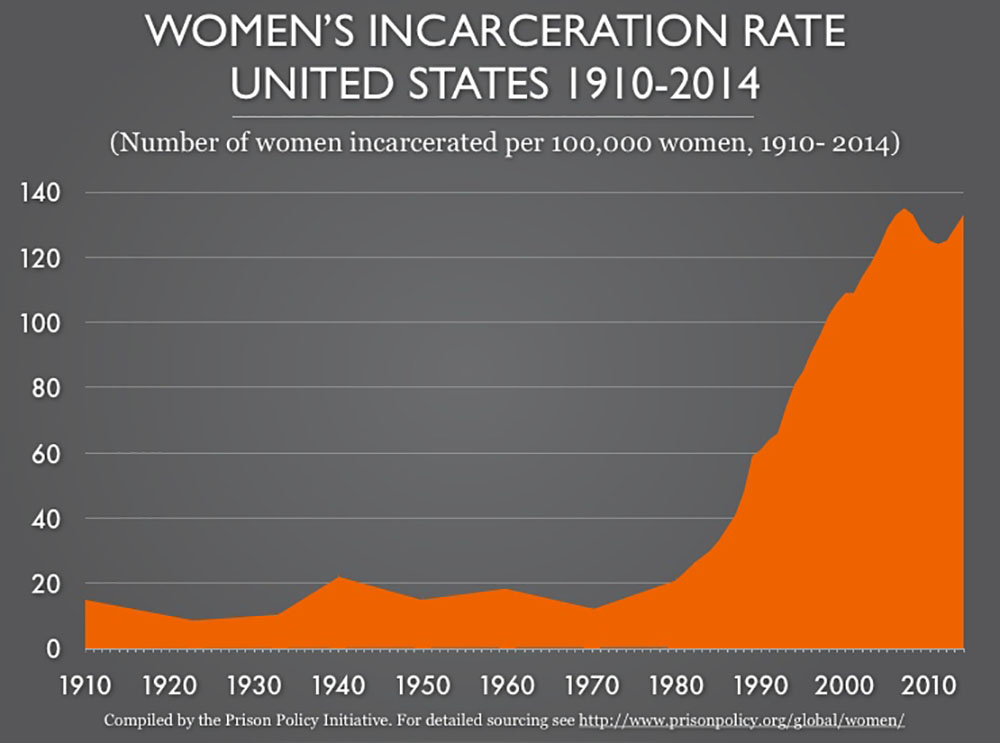 This graph, published by the Prison Policy Initiative, displays the increased rate of women's incarceration in the United States between 1910 and 2014. While only five percent of the world's women live in the United States, nearly thirty percent of the world's incarcerated women are here (Kajstura and Immarigeon 2015). The number of incarcerated women is growing at staggering rates. In 1980, about 13,000 women were incarcerated in federal and state prisons combined. In 2010, there were 205,000 women overall in prison or jail (Mauer 2013, p. 9). The female population in American jails, specifically, increased by 48% between 1999 and yearend 2013, while the male population increased by 17% during the same time frame (Minton et al. 2015). Between...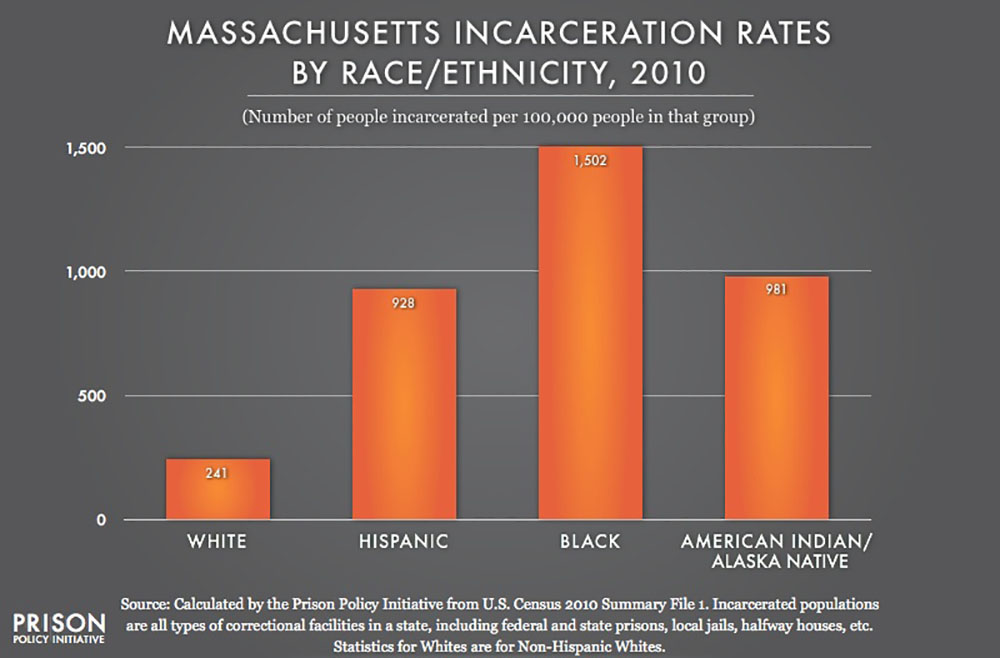 The Prison Policy Initiative finds that black, Latino, and Native American/Alaska Native Americans are overrepresented in Massachusetts prisons and jails, while white Americans are underrepresented. In the 2010 census, while whites constituted 64% of the United States population, they constituted 39% of the nation's incarcerated population at a rate of 450 per 100,000 (Sakala 2014). This graph depicts incarceration rates by race/ethnicity in Massachusetts based on the 2010 census. The rate for African Americans stands at a striking 1,502 people incarcerated per 100,000. This is over 6 times higher the rate for whites in the state. This graph, along with the Prison Policy Initiative's briefing report "Breaking Down Mass Incarceration in the 2010 Census: State-by-state Incarceration Rates by Race/Ethnicity," shows...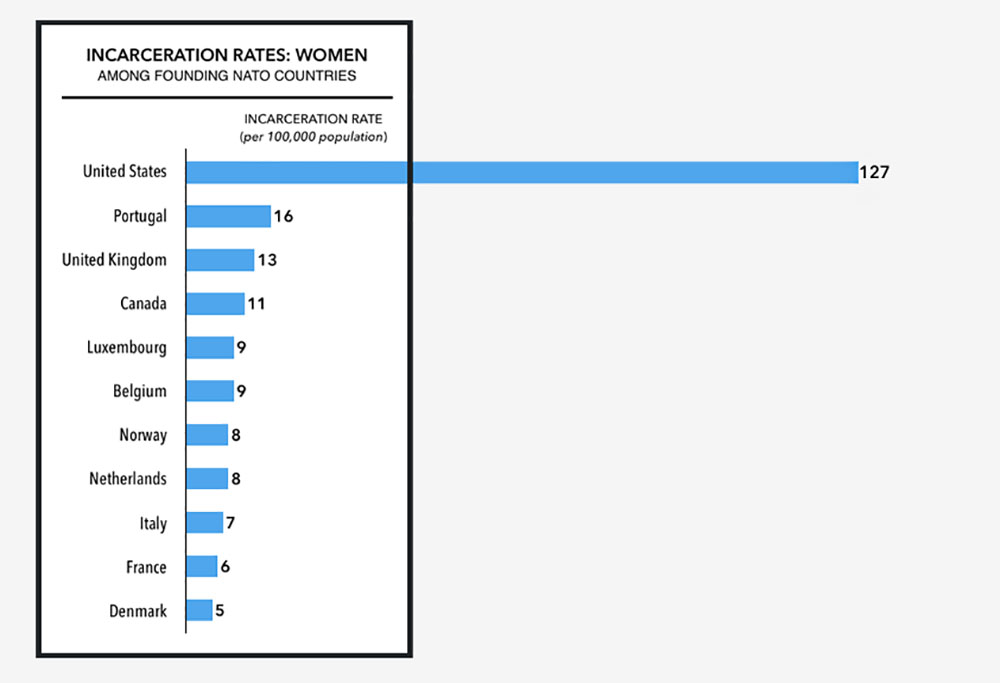 UMass's contribution in the HAL project explores mass incarceration in a historical context, and particularly how it relates to gender and Reproductive Justice. Massachusetts has the dubious historical distinction of having one of the first women's prisons, the Massachusetts Reformatory for Women, as it was called when built in 1877.
The digital team decided to look through the lens of contemporary activism focused on gender and Reproductive Justice within the carceral state. Our goal with this project was to curate images and video that would help amplify the voices of people with lived experience in prison policy activism. By utilizing our platform as graduate students and HAL collaborators, we hope to shed light on some of the...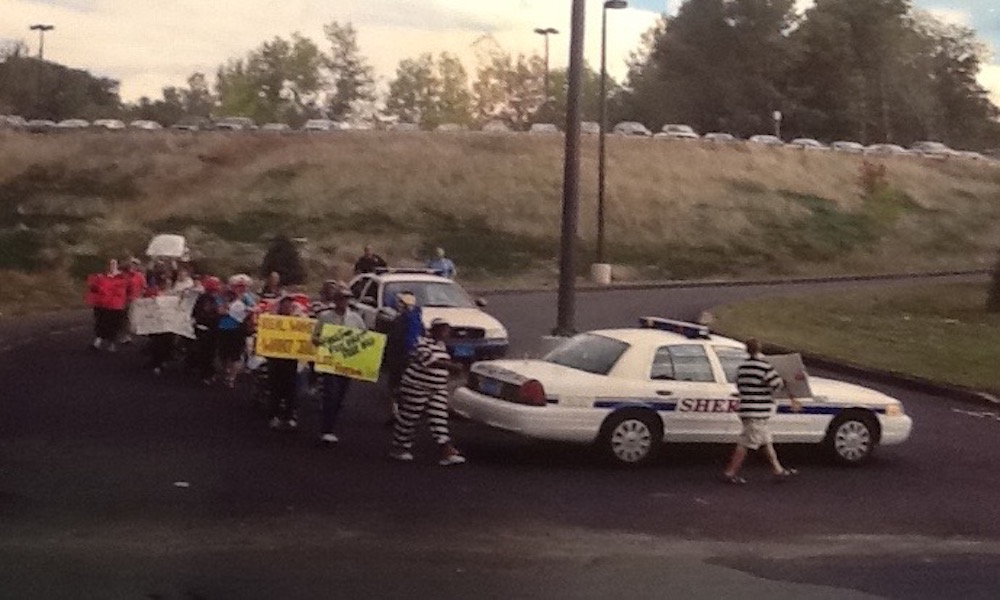 Statewide Harm Reduction Coalition (SHaRC) demonstration in Chicopee, MA. This demonstration is one of many organized by SHaRC members between 2003 and 2006 to contest the need for a new women's prison in western MA. They organized educational events monthly, each with a theme such as "Homes not Jails" and "Healthcare not Jails." Despite protests from SHaRC and community members, the Western Massachusetts Regional Women's Correctional Center (WMRWCC) opened in September, 2007.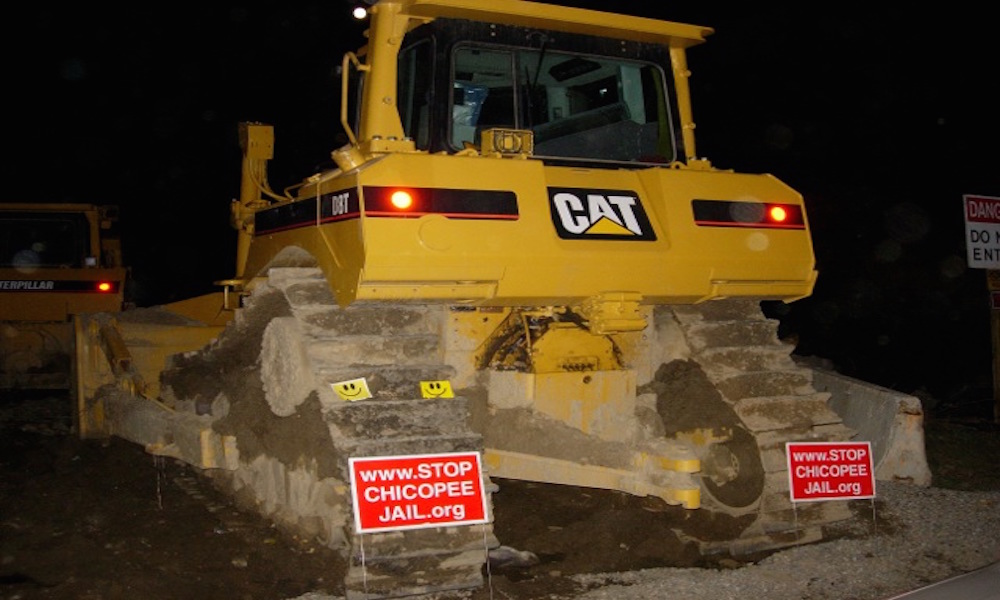 This image shows a bulldozer at the construction site for the Western Massachusetts Regional Women's Correctional Center (WMRWCC). Protesters fixed signs saying "Stop Chicopee Jail" to the bulldozer.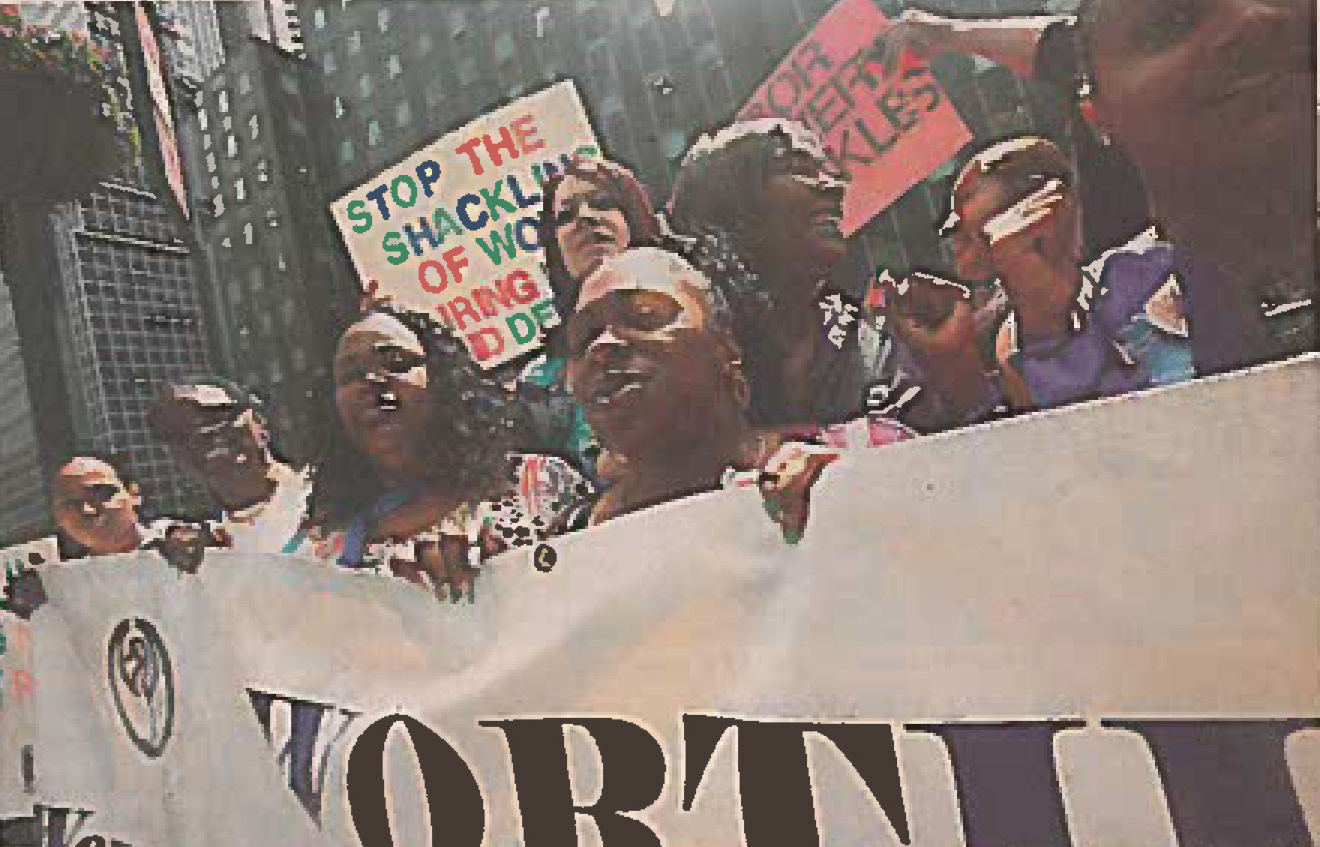 In July 2009, dozens of protesters gathered in Manhattan outside of then-governor David Paterson's office to demand an end to the practice of shackling incarcerated women during childbirth. In May 2009, both houses of the New York State Legislature passed a bill that would bar the shackling of women during labor. At the time of the rally, the bill was being reviewed by the governor's office. This image, depicting protesters in Manhattan, was published alongside a newspaper article that focuses on some of the experiences of formerly incarcerated women who experienced the practice of shackling during childbirth. This was one of several demonstrations that Women on the Rise Telling Her Story (WORTH) organized in 2009. At least once a week,...