Category: Incarceration Past and Present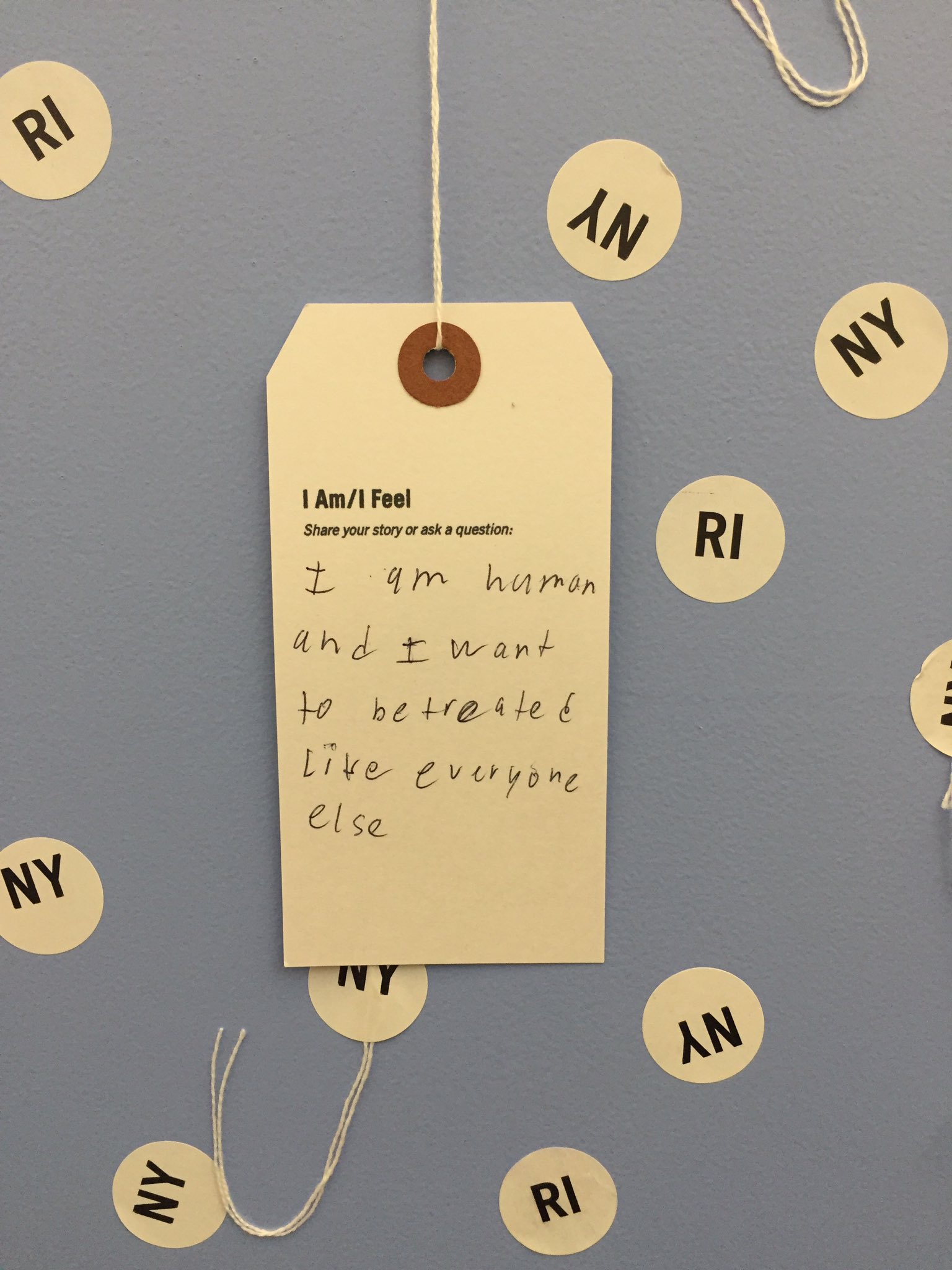 On November 17, 2016, in the Atrium Lobby at Bucknell University's Weis Center, an event took place as part of the university's "Coal Collections" series that may help change the way history is written, taught, and interpreted. Early visitors to the program titled "Molly Maguires in the Pennsylvania Coal Region" found an array of sofas arranged before a mounted display. A large blow-up, a number of feet high, of a black-and-white photo taken of alleged "Molly" leader John Kehoe shortly before his execution, gave a hint as to how the event might proceed.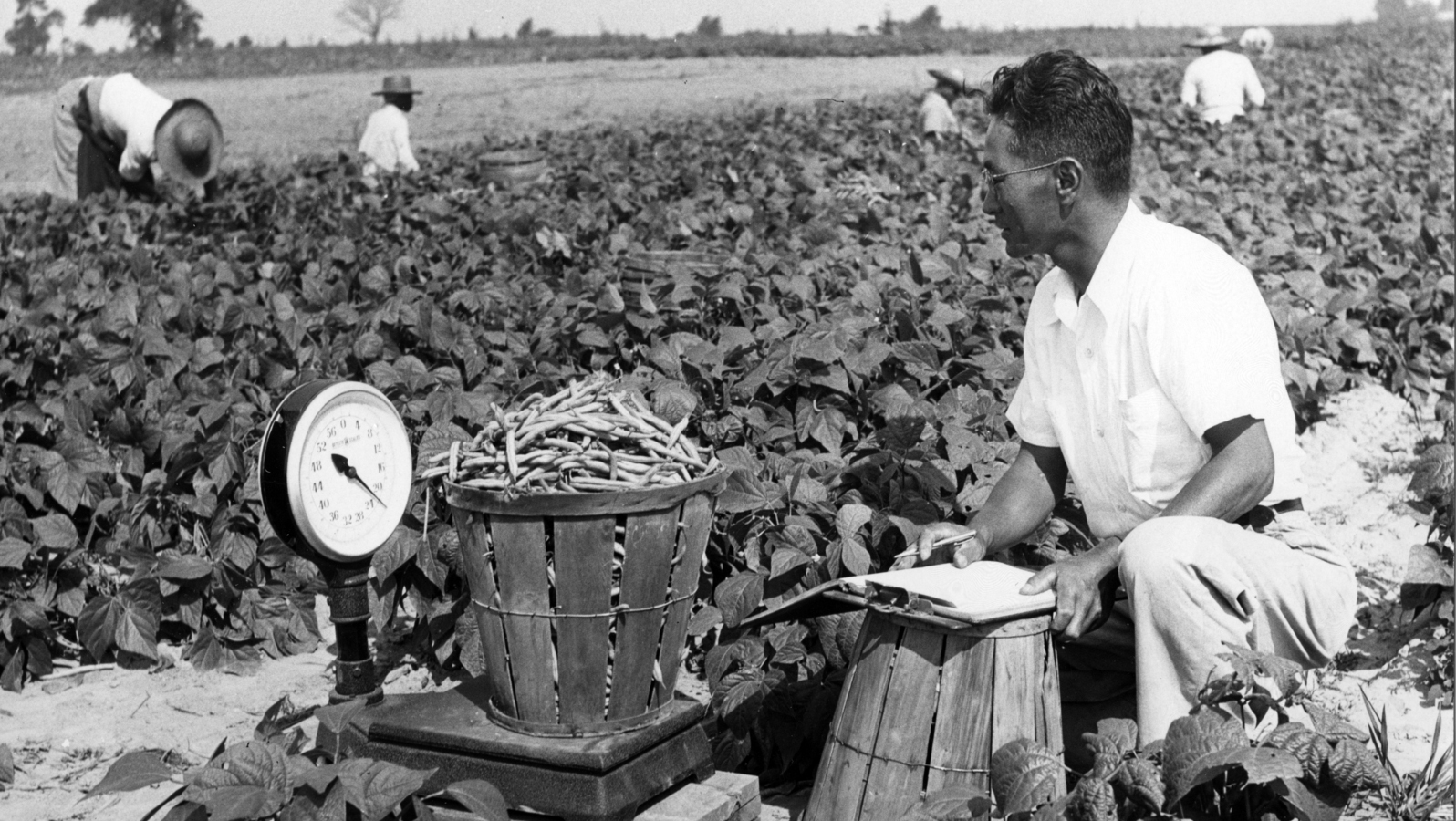 The States of Incarceration exhibit module Seabrook Farms and "Free" Labor: How is the racialized prisoner the ideal worker? explores the complicated immigrant labor history of Seabrook Farms. The frozen vegetable plant was a successful producer of suburban household staples during rise of consumerism. The company's labor practices told a different story. Seabrook Farms labor camp was the largest agribusiness in the United States by 1950, with 6,000 employees at its peak. As the CEO, Charles Franklin Seabrook received the reputation of compassionately relocating refugee groups into the Seabrook Farms community. He also made calculated business decisions to take advantage of refugee displacement, monopolizing on racialized captive labor that would bring him certain financial gain. Seabrook...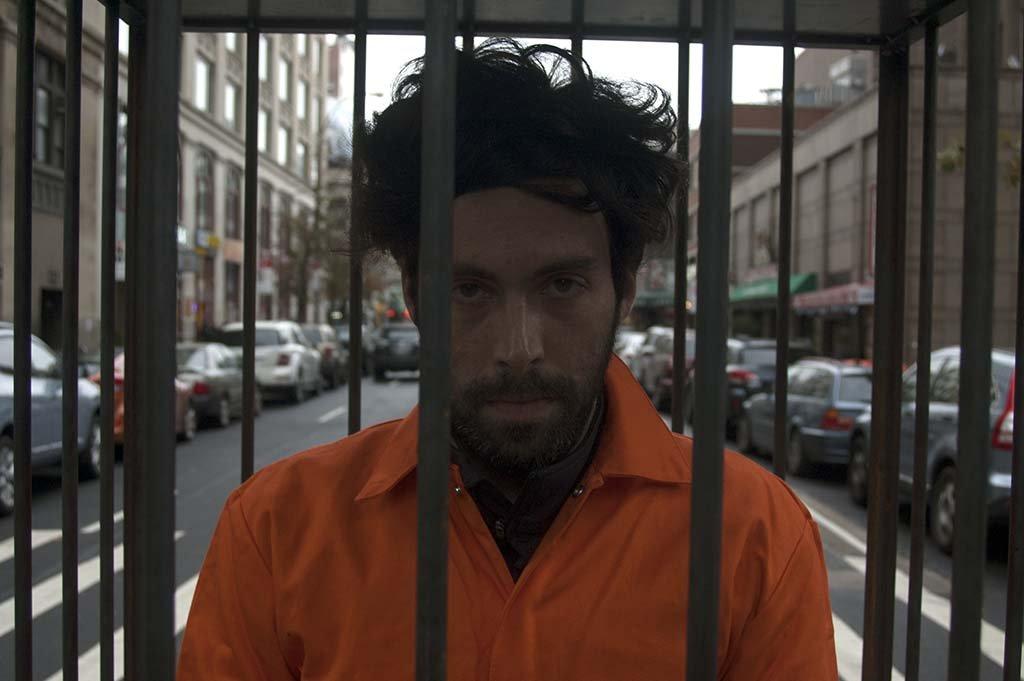 Photo by Lou Weinstein, Gothamist, gothamist.com/2015/10/25/photos_artist_locks_himself_in_cage.php#photo-2
October 25, 2015: Artist Lech Szporer staged art installation The Cage Project in front of "The Tombs," the Manhattan Detention Complex. In an orange jumpsuit and handcuffs, Szporer stood in a locked cage to protest mass incarceration. A prison abolitionist, Szporer expressed support for the bipartisan Sentencing Reform and Corrections Act of 2015 and desire to render the invisible visible in a statement:
"I am staging this disruption because the scandal of mass criminalization, incarceration, and neglect in America is horrific, inhumane, and an issue of grave urgency. Not only do we need to pass the Sentencing Reform and Corrections Act of 2015 – We should abolish prison as the dominant mode...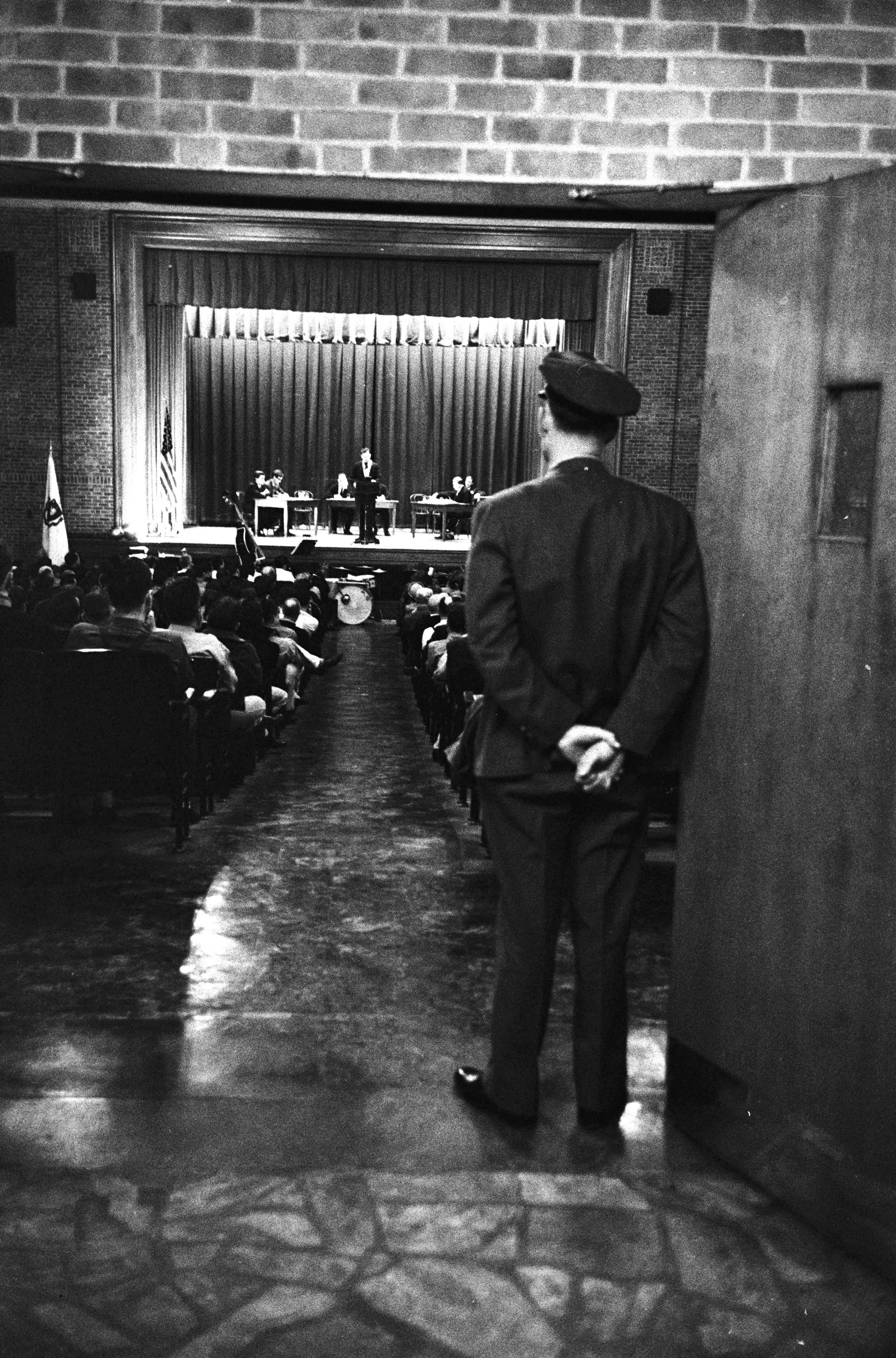 On March 5, 1951, students incarcerated at MCI-Norfolk in Norfolk, Mass., beat Harvard debate society in a debate about the welfare state. Started in 1933, Norfolk Debate Society's history and success has gone largely undocumented. By 1966, Norfolk Debate Society's outstanding record was 144 wins, 8 losses, and included victories over top opponents: Yale, Princeton, West Point, Oxford, MIT, and Harvard. As a young man incarcerated at MCI-Norfolk, Malcolm X was a member of the Norfolk Debate Society from 1960 to 1964. While incarcerated, Malcolm X copied the dictionary beginning to end, a painstaking effort to free his mind with literacy. He read and wrote voraciously, paving the way for his entrée into the Norfolk Debate Society, the publication of...