Incarceration Past and Present: 1951 and 2015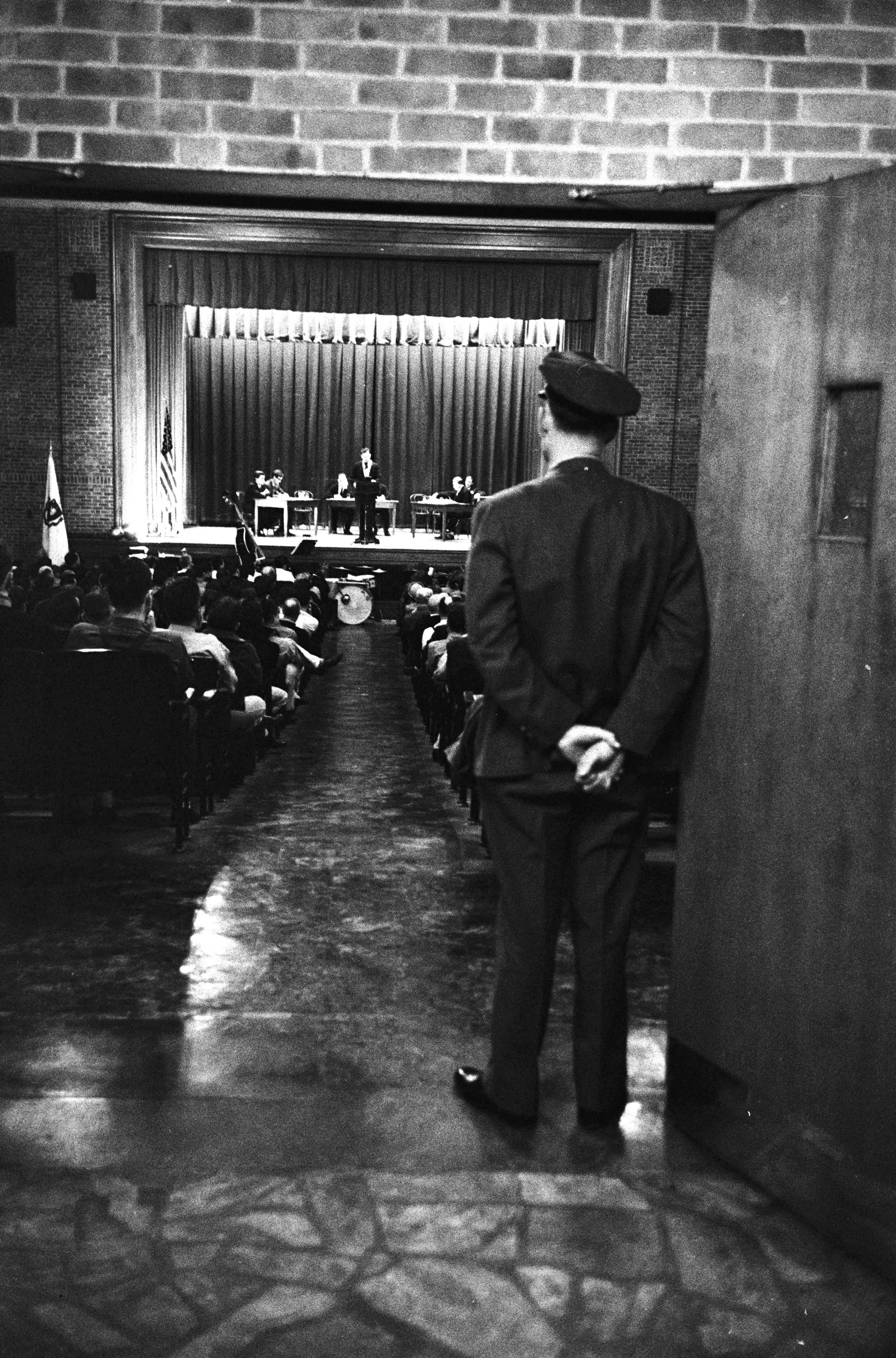 On March 5, 1951, students incarcerated at MCI-Norfolk in Norfolk, Mass., beat Harvard debate society in a debate about the welfare state. Started in 1933, Norfolk Debate Society's history and success has gone largely undocumented. By 1966, Norfolk Debate Society's outstanding record was 144 wins, 8 losses, and included victories over top opponents: Yale, Princeton, West Point, Oxford, MIT, and Harvard. As a young man incarcerated at MCI-Norfolk, Malcolm X was a member of the Norfolk Debate Society from 1960 to 1964. While incarcerated, Malcolm X copied the dictionary beginning to end, a painstaking effort to free his mind with literacy. He read and wrote voraciously, paving the way for his entrée into the Norfolk Debate Society, the publication of his autobiography, and future as one of the most famous freedom fighters in American civil rights history.
On September 18, 2015, a Bard Prison Initiative debate team gained attention and surprised the public by beating Harvard University. The three inmates are part of Bard Debate Union at a New York maximum-security prison Eastern New York Correctional Facility. The prisoners had to take the position that public schools should have the ability to deny enrollment to undocumented students. The debate team are all students at Bard College through Bard Prison Initiative, a privately-funded program in New York State prisons that offers incarcerated students a liberal arts college experience. In addition to producing successful public speakers, BPI alumni attend graduate schools and have successful careers, all while drastically lowering recidivism rates.