WORTH Anti-Shackling Rally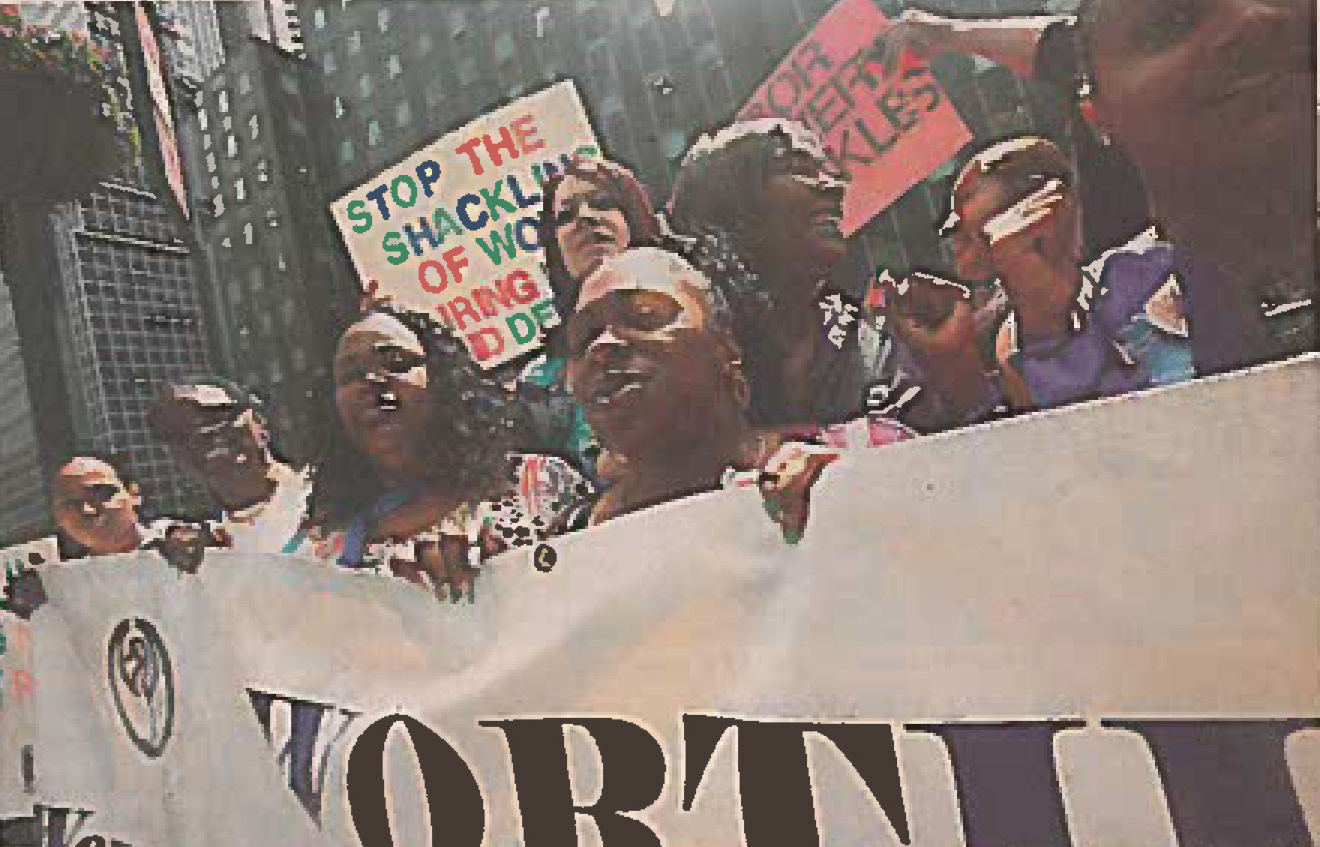 In July 2009, dozens of protesters gathered in Manhattan outside of then-governor David Paterson's office to demand an end to the practice of shackling incarcerated women during childbirth.

In May 2009, both houses of the New York State Legislature passed a bill that would bar the shackling of women during labor. At the time of the rally, the bill was being reviewed by the governor's office.

This image, depicting protesters in Manhattan, was published alongside a newspaper article that focuses on some of the experiences of formerly incarcerated women who experienced the practice of shackling during childbirth.

This was one of several demonstrations that Women on the Rise Telling Her Story (WORTH) organized in 2009. At least once a week, the article explains, a pregnant woman in one of New York's prisons or jails goes into labor. Many of them are behind bars for non-violent drug offenses, but they are still severely restrained in the final hours of pregnancy.