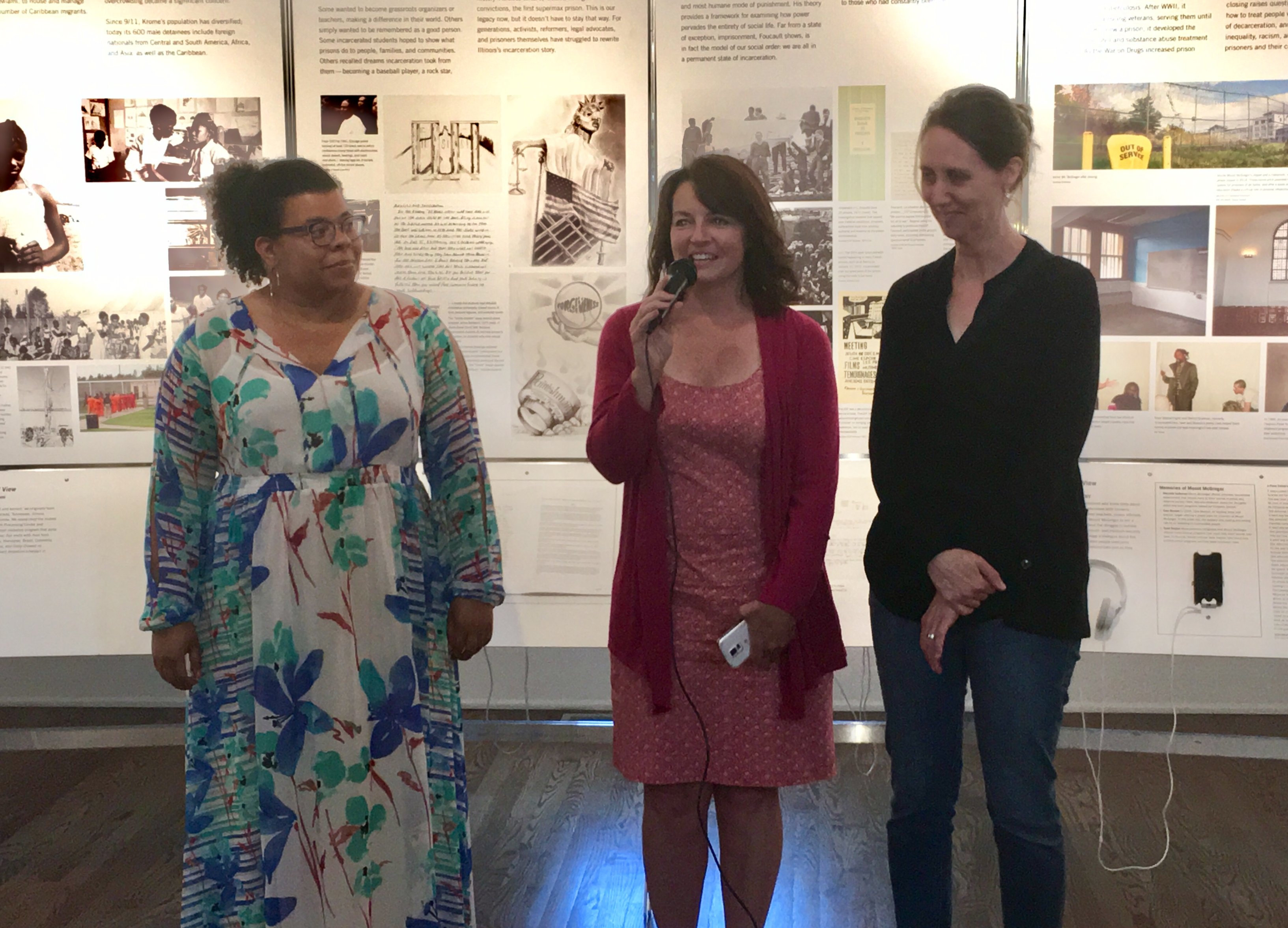 Welcome to the rebirth of the States of Incarceration blog! Historically this has been a space to showcase the brilliant work written by students at HAL's partner universities. This time we want to pull back the curtain on all that it takes to create and sustain this project as it continues to grow. This means continuing to highlight students in addition to faculty, community organizations, librarians, curators, advisors, members of the community, exhibit tour guides, etc.
Here at the Humanities Action Lab, process is product, after all. There is so much more to what we do than what one might see in the physical exhibit. And we want to share that process with you. Starting with a few thoughts from me, Shana Russell, Program Manager, and the person whose privilege it is to facilitate this multi-layered collaborative effort.
This month, during my trip to Antioch College in Yellow Springs, OH, I thought a lot about what we really mean when we say co-creation. Antioch students and their professor, Emily Steinmetz, created their local chapter in collaboration with a group of women serving life at Dayton Correctional Institution (DCI).
I had the opportunity to visit DCI during my time in Ohio. Often, when academics or activists work with people on the inside, we take more things out than we bring in. But what I noticed about Emily and her students, is all the things they brought back to the women inside:
A copy of the flipbook that accompanies their exhibition panel
A play by play of conversations with elected officials about parole at Ohio State Lobbying Day
Writing and art supplies
Oh...and me...the program manager of this mysterious exhibit that now contains their words and artwork.
I listened carefully as plans were made to bring photos of the exhibition and the women's portraits (taken by an amazing Antioch student) back to them. I found mutual respect and trust in their exchanges despite the glaring social imbalances that exist between them.
I left Yellow Springs believing that it is possible to collaborate in a way that centers the voices of those who are directly impacted and grateful for the Antioch students and faculty for helping to show us the way.
Shana A. Russell is the Program Manager of States of Incarceration. When she isn't traveling with the exhibition, she likes to color. You can find more of her thoughts on our twitter, @HAL_SOI.