Ruth Asawa: Individuality in a Mass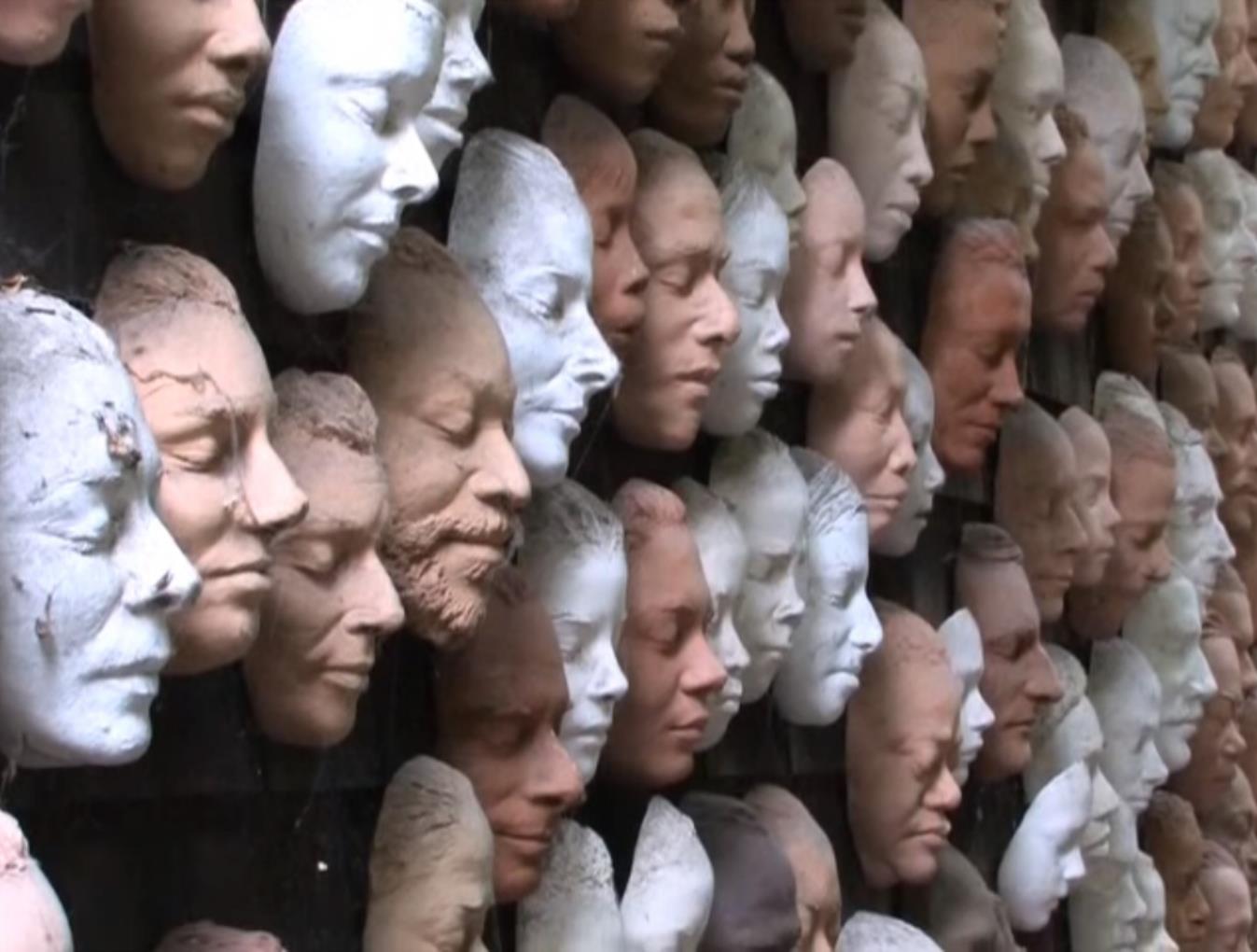 Ruth Asawa, a Japanese American artist, was born in 1926 and lived her whole life in Southern California until 1942 when she and her family were forced into an Arkansas internment camp for 18 months. Describing internment, Asawa notes, "I would not be who I am today had it not been for the Internment, and I like who I am." Asawa is well known for her sculptures.

One piece, "Faces on a Wall", has involved collecting plaster masks made from the faces of her friends and family for 45 years. Internment camps and prisons represent a system that seeks to dehumanize and amass individuals into a group—In Asawa's case, internment sought to label all Japanese Americans as threats to the US. In this piece with over 300 masks, each still holds its own unique details. The conversion of these human faces into artwork forces the viewer to pay close attention to the differences. Despite the large number of masks, this piece is a fierce assertion of individuality. Asawa seeks to re-establish humanity within a mass of people. This piece comes from someone who knows that every person who undergoes a process of systematic dehumanization is still an individual.